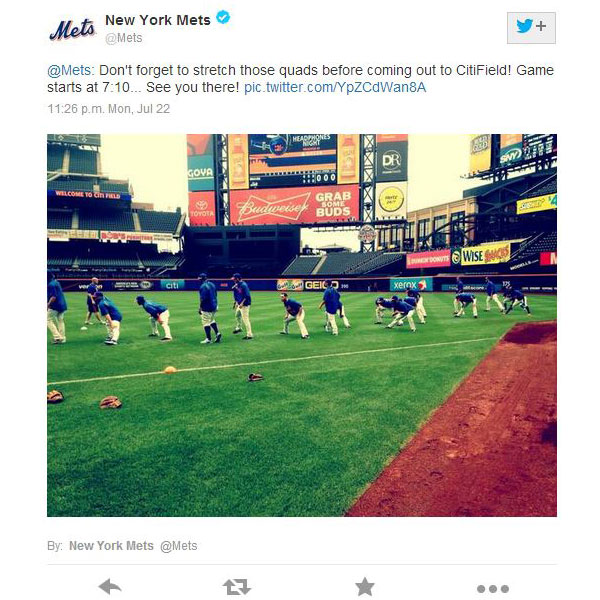 Via Mets on twitter
Did the New York Mets take a veiled shot at A-Rod with a tweet from their official account Monday afternoon before deleting it?
Along with a photo of the Mets stretching pregame Monday, the tweet read: "Don't forget to stretch those quads."
Rodriguez's comeback was sidetracked this weekend by a Grade 1 quadriceps tear.
Team spokesman Jay Horwitz said the employee who sent out the tweet was unaware of A-Rod's quad situation and how the Mets' language would be inferred. Horwitz added no ill-will was intended.