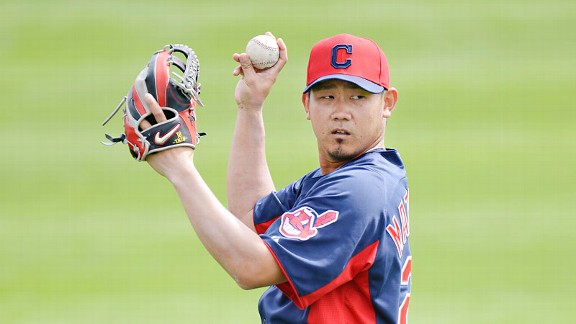 Atsushi Tomura/Getty Images
Daisuke Matsuzaka had been pitching with Triple-A Columbus this season before joining the Mets.NEW YORK -- Daisuke Matsuzaka has signed with the Mets after being granted his release from the Cleveland Indians, where he was pitching in Triple-A.
The Mets otherwise had planned to use Carlos Torres in the rotation with Jeremy Hefner and Jenrry Mejia soon expected to undergo season-ending surgeries. The organization is averse to using a Triple-A pitcher such as Jacob deGrom or Rafael Montero. Both are facing team-imposed innings caps.
Matsuzaka, 32, had been 5-8 with a 3.92 ERA in 19 starts with Triple-A Columbus.
He last threw 85 pitches Monday.
The tentative plan is to have Matsuzaka and Torres share Friday's duty against the Detroit Tigers, which would lessen the workload for Matsuzaka while pitching on short rest. Matsuzaka would seem the logical choice to start the game. That plan also would allow Matt Harvey to remain on Saturday, on an extra day of rest, which has been the preference.
Matsuzaka then could pitch on a regular turn in the rotation after that.
Matsuzaka last pitched in the majors in 2012, going 1-7 with an 8.28 ERA in 11 starts for the Boston Red Sox.
Read the news story here.