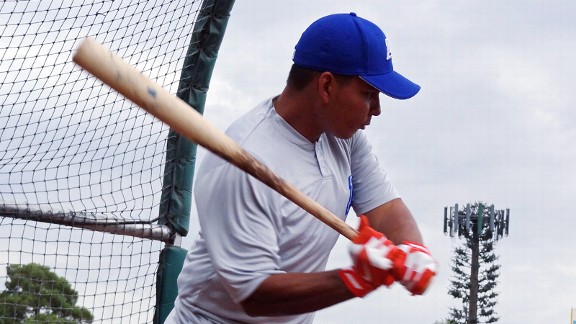 Adam Rubin
Terry Collins says Ruben Tejada will get significant time at shortstop when he returns from Las Vegas.WASHINGTON -- Once Ruben Tejada returns to the major league roster in September, the exiled shortstop will see regular action over Omar Quintanilla, Terry Collins said.
"He's going to play quite a bit when he gets here," Collins said. "We've got to find out what's going on. And we'd like to see how he handles some things right now, too, because I know he's probably saying to himself, 'I've got something to prove.'"
Collins said he has "no idea" whether Tejada's call-up would wait until Triple-A Las Vegas is entirely done with its playoffs. The 51s lead their division by two games over Sacramento with four regular-season games remaining and can clinch a postseason berth tonight because they have the tiebreaker.
Tejada has lifted his average to .295 with 23 RBIs and a .347 on-base percentage in 227 Pacific Coast League at-bats. He produced his first homer Thursday.
The merit of leaving him in Triple-A for so long can be debated. It's one thing to send a message. But now the Mets have dramatically reduced the amount of major league games they have in order to evaluate whether he is still capable of being a part of the organization going forward -- unless team officials already have internally concluded he is not a useful part.
Tejada is due to be eligible for arbitration for the first time this offseason. His 2014 salary nonetheless should end up comfortably under $1 million, since he hit .209 with no homers and 10 RBIs in 187 major league at-bats this season before landing on the DL and then getting optioned to the minors.