Julie Jacobson/Associated Press
Ike Davis should get a raise despite spending part of 2013 in Triple-A.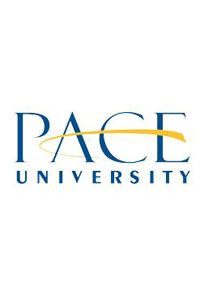 Dan Masi and Jared Hand, representing Pace Law School in White Plains, won the sixth-annual Tulane National Baseball Arbitration Competition in January in New Orleans. This week, along with new additions to the Pace Law arbitration team Pete Naber and Jesse Kantor, they offer their salary predictions for the Mets' high-profile arbitration-eligible players: Dillon Gee, Bobby Parnell, Ike Davis and Daniel Murphy.
The Pace Law arbitration team is using the same methods agents and team officials employ.
On Day 3, here is this detailed report from the Pace team on Davis …
The enigma that is Ike Davis turned in another confusing season in 2013, including a midseason trip to Triple-A Las Vegas.
In July and August, Davis showed encouraging improvement before an oblique strain shut him down for the remainder of the season.
Historically, despite an astoundingly high strikeout rate of 26.8 percent, Davis excels in power (67 career homers) and an ability to get on base (.326 OBP despite a .205 average). Sadly, after a breakout 32-homer, injury-free campaign in 2012, he enters his second year of arbitration eligibility on a sour note.
Not only are injury concerns overshadowing his performance, but more importantly there are questions as to his ability and effectiveness. His unpredictability in the batter's box proves disconcerting for both Davis and the Mets. Any fan can attest that Davis appeared lost at the plate in 2013.
For a player with demonstrated high homer potential, Davis is expected to avoid becoming a non-tender, but he should only see a nominal salary increase. Who will be paying his 2014 salary is another matter, considering a fairly decent chance he gets traded.
THE CASE FOR IKE DAVIS
Davis will argue he is a power hitter with high upside, as evidenced by his incredible second-half surges the past two seasons. While he may have regressed during the 2013 season, he remains a quality first baseman. When he is "on fire," he is among the best in the league. During the final 100 games of 2012, only Miguel Cabrera and Ryan Braun hit more homers. In August of 2013, Davis' .990 OPS ranked fifth among all first basemen.
Davis will point to comparable players such as Shin-Soo Choo ($925,000 raise during 2011-12 offseason), Ryan Roberts ($938,000 raise last offseason) and Luke Scott ($4.05 million salary for 2010) in order to set his 2014 salary.
DAVIS vs. CHOO, ROBERTS and SCOTT
A statistical comparison for the platform seasons (year heading into second arbitration) and careers to that point of Ike Davis, Shin-Soo Choo, Ryan Roberts and Luke Scott.
Choo compares ideally. He earned a $925,000 raise after a disappointing season in which injuries and slumps saw his average drop by 41 points and his homer production decrease by 14. In a similar amount of at bats, Davis matched or outperformed Choo in runs scored, doubles, and homers, while approaching Choo in RBIs and OBP.
Similarly, Roberts compares favorably in that as a part-time player he showed power (12 homers) while struggling in average.
If Davis receives a raise similar to Choo and Roberts', he will approach Luke Scott's salary. Although Scott clearly outperformed Davis in his platform year, Davis can argue he is receiving a significantly smaller raise than Scott and that career numbers justify the overall salary. I predict in this scenario that Davis will attempt to reach a $4 million salary.
THE CASE FOR THE METS
Citing Davis' horrendous 2013 season, the Mets will argue Davis is an unpredictable, inconsistent hitter who is prone to suffer from incredible slumps and therefore is undeserving of a large increase in salary. The Mets will not want to pay substantially for a player who could be spending time in the minors every year, and who, when in the majors, strikes out often and rarely makes meaningful contact.
After 2012, despite a low average, Davis was able to secure a $3.125 million salary on the back of his 32-homer season. In 2013, despite showing improvement during the second half of the season in on-base percentage, Davis' overall power has disappeared. His homer output decreased by 72 percent in 2013 and his average dropped 22 points, to just above the Mendoza line.
For a player in a power position, nine homers and 33 RBIs simply do not merit a large salary. The Mets will note that among the 31 first basemen who received 350-plus plate appearances in 2013, Davis ranked last in total hits, last in average, 30th in OPS, last in homers and 30th in RBIs. To prove Davis struggled mightily in 2013 is not difficult.
Yet Davis still will earn a raise, despite his dreadful performance. To determine his 2014 salary, the Mets will point to comparable players such as Seth Smith (2012-13 offseason: $3.675 million), David Murphy (2011-12: $3.65 million) and Andres Torres (2011-12: $500,000 raise).
DAVIS vs. TORRES, MURPHY and SMITH
A statistical comparison for the platform seasons (year heading into second arbitration) and careers to that point of Ike Davis, Andres Torres, David Murphy and Seth Smith.
These players are similar in that they are either corner fielders, played a similar amount of games or have a similar injury history.
Using Smith and Murphy, the Mets can argue both players matched or outperformed Davis in their respective platform years (seasons entering second arbitration year) in average, on-base percentage, slugging percentage, homers and RBIs. Over their careers, they approached Davis in homers (65 and 58, respectively vs. Davis' 67) and surpassed Davis in RBIs, average, OBP and slugging percentage.
Accordingly, the Mets will stress that Davis should not be compensated more than either player.
Based exclusively on platform-season performance, the Mets will use Torres to limit Davis' raise. While Torres did not have the same power as Davis (four homers vs. Davis' nine), he had a similarly disappointing, injury-prone platform season and, like Davis, held only a platoon role. In their respective platform seasons, Torres and Davis posted strikingly similar averages, slugging, OBP, OPS and strikeout totals. The conclusion follows that since Torres only received a $500,000 raise based on his poor performance, Davis should earn a similarly limited raise.
Taking into account Murphy and Smith's total salaries in the $3.6 million range and then applying Torres' $500,000 raise to Davis' 2013 salary of $3.125 million, we predict the Mets will offer Davis a salary at $3.65 million for 2014.
PREDICTED RESULT
Considering a midpoint between the Mets' likely offer and Davis' goal of $3.85 million, Davis' true value hovers slightly below that midpoint. To argue he is worthy of a $4.0 million salary when his average and power dropped tremendously after 2012 proves difficult. A lower batting average can be overlooked when a player is putting the ball over the fence. However, with significant questions remaining about Davis' power, and with Lucas Duda challenging his spot on the depth chart, Davis will be penalized in arbitration.
Davis' noted struggles during the platform year, including a demotion to Triple-A, will earn him a raise of $700,000 (above Torres' raise and slightly below both Choo and Roberts' raises) and lift his 2014 salary to $3.825 million.