Dan Masi and Jared Hand, representing Pace Law School in White Plains, won the sixth-annual Tulane National Baseball Arbitration Competition in January in New Orleans. This week, along with new additions to the Pace Law arbitration team Pete Naber and Jesse Kantor, they offer their salary predictions for the Mets' high-profile arbitration-eligible players: Dillon Gee, Bobby Parnell, Ike Davis and Daniel Murphy.
The Pace Law arbitration team will explain MLB's salary-arbitration process and will predict the outcome of the contract negotiations and potential arbitration cases for these players using the same methods agents and team officials employ.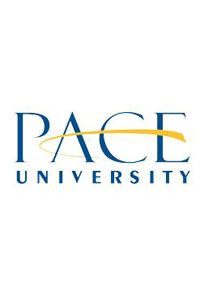 As the Mets hope to make big splashes during the winter on a potentially limited budget, every dollar matters. The salaries of these four players could be crucial to the shape of Sandy Alderson's offseason and the near future of the organization.
Here's the Pace team's primer on the arbitration process:
Under Major League Baseball's collective bargaining agreement, players typically become arbitration-eligible for the first time after accumulating at least three years of major league Service. Some players can also become eligible for their first year of arbitration if they are designated as "Super Two's" -- meaning they have accumulated at least two but less than three years of major league service and at least 86 days of service in the previous season while also ranking in the top 22 percent of all players who have at least two but less than three years of service. (For example, Ike Davis was designated a Super Two and became eligible for his first year of arbitration following the 2012 season after having accumulated a service time of 2 years and 168 days.) A player earns a day of service for each day he remains on a team's active roster or disabled list.
Arbitration eligibility becomes critical to a player's earning capacity in his early career because, until that moment, he holds little bargaining power. A player stays under team control until he reaches or exceeds six years of major league service, when he can elect to become a free agent and is able to negotiate a contract of any length on the open market.
A player with less than six years of service has no negotiating leverage prior to becoming arbitration eligible, since he remains subject to baseball's "reserve system" that bars a player from seeking deals with other teams and from negotiations with his own club. Players therefore are generally forced to accept minimum salaries regardless of the quality of their performance. (The major league minimum for 2014 is $500,000.)
Of course, teams are free to offer their players a larger contract based on perceived value, but the team has no obligation to do so. As a case in point, Mike Trout, who finished second in the 2012 AL MVP voting, earned only $510,000 in 2013 because he had only one year of service and was subject to the reserve system.
After a player does become arbitration-eligible, the team must first decide whether to tender a contract to the player. If the team does not offer the player a contract by the tender deadline in early December, the player becomes a non-tendered free agent regardless of how many years he has played. (Mike Pelfrey was non-tendered by the Mets during his arbitration years.)
If the team has tendered a contract to its arbitration-eligible player, the player can either accept that typically low offer, or the sides can begin negotiations for a contract of any service length. (Jonathon Niese is the most recent example with the Mets. He signed a five-year, $25.5 million deal.) Typically, a player will earn significantly more than the minimum salary after becoming arbitration-eligible and will receive significant raises for each subsequent arbitration year until he reaches the point of free agency. If a player has no long-term deal that covers his arbitration years, he typically will engage in arbitration a maximum of three times prior to his free agency. A Super Two may go through the process four times.
In addition to offseason trades and free-agent signings that certainly catch the winter headlines, teams are busy negotiating contracts with arbitration-eligible players throughout the offseason. If no agreement between a player and team materializes by the CBA pre-set date in mid-January, then a final binding arbitration date is set to determine the player's one-year salary for the subsequent season. In preparation for this final date, both the player and his current team exchange and submit to a panel of highly qualified arbitrators a salary request. They also create statistical-evidence presentations, according to CBA rules.
Neither side needs to justify its submitted figure at the point of submitting their figures. However, once exchanged, these figures cannot be altered. Assuming the sides have not agreed to a contract prior to the scheduled date of arbitration, the arbitration panel will proceed to determine the appropriate salary. Since the panel must award only one of the stated figures -- not a figure between -- each side needs only to prove that the player is worth either just above or below the midpoint between the two submitted figures.
In making its determination, the panel may consider only certain evidence:
• The quality of the player's contribution to his club during the past season (referred to as his "platform season"), including but not limited to his overall performance, special qualities of leadership and public appeal
• The length and consistency of his career contribution
• The record of the player's past compensation
• Comparative baseball salaries
• The existence of any physical or mental defects on the part of the player
• The recent performance record of the club, including but not limited to its league standing and attendance as an indication of public acceptance.
Statistical comparisons to players with similar service time often provide the most convincing argument. Arbitrators tend to base their overall decisions on the similarity of the player in question to the presented "comps" in their equivalent year of service time and in their career stats to that point.
As we spend the next few days exploring the cases of the Mets' prominent arbitration-eligible players, we will focus our analysis on each player's platform season, career statistical totals, intriguing stories and comparable players' statistics and salaries in order to predict their salaries. Enjoy.
Bios ...
Dan Masi graduated from the University of Georgia in 2009. He is a third-year law student at Pace Law School. Masi finished in first place at last year's Tulane Baseball Arbitration Competition and will be looking to defend his title this winter. He hopes to use his experience to work in baseball operations for an MLB team in the future.
Jared Hand graduated from SUNY Oneonta in 2008 and from Pace Law School, Cum Laude, in 2012. A two-time participant at the Tulane Baseball Arbitration Competition, in 2011 and 2012, Hand coached last year's championship-winning team and will coach again this year. He is an Associate at Welby, Brady & Greenblatt, LLP, a law firm located in White Plains.
Peter Naber, a 2011 graduate of James Madison University, is a third-year law student at Pace Law. In addition to working as a member of Pace International Law Review, Naber recently competed at the National Sports Law Negotiation Competition held at the Thomas Jefferson School of Law in San Diego. He will be joining Masi this year on Pace's team for the 2014 Tulane Baseball Competition.
Jesse Kantor graduated from the University of Wisconsin-Madison in 2010. He is a second-year law student at Pace Law. A member of Pace Law Review, Kantor also competed at the National Sports Law Negotiation Competition. He will be joining Masi and Naber on Pace's 2014 Tulane competition team.