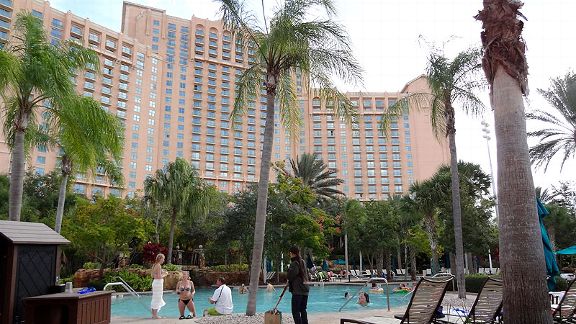 Adam Rubin
The JW Marriott Orlando Grande Lakes plays host to this week's GM Meetings.ORLANDO, Fla. -- Sandy Alderson has not yet arrived, but the GM Meetings are now under way at the JW Marriott Orlando Grande Lakes.
It is early in the free-agent and trade process. So the GM Meetings generally function more as a place for executives to gather and begin laying the groundwork for trades as well as to gauge the asking price for free agents from their representatives. There is far more activity at the winter meetings, which will take place not far away, at Disney's Swan and Dolphin Resort from Dec. 9-12.
What's on the agenda for the Mets this week?
Well, they optimally need two starting pitchers, two outfielders, a new shortstop, a veteran catcher to complement Travis d'Arnaud and some back-end bullpen help leading into Bobby Parnell and Vic Black. They also need to trade at least one of their first basemen. Presumably Ike Davis is the preference to deal, with Lucas Duda an option as well if the offer is better.
Sources have told ESPNNewYork.com that the Mets will listen to offers for Daniel Murphy, although it is far from a foregone conclusion he gets dealt.
Among the agents the Mets will chat with this week reportedly is Scott Boras.
Boras represents free-agent outfielder Shin-Soo Choo.
Still, the likelihood is Choo ends up elsewhere. A Mets insider said early this offseason the Mets were unlikely to bid more than four years for Choo. Boras expects to receive a lengthier offer than that elsewhere.
Boras, meanwhile, also represents free agents Willie Bloomquist, Bruce Chen, Stephen Drew, Jacoby Ellsbury, Kendrys Morales, Mike Pelfrey, Carlos Pena, Oliver Perez, Francisco Rodriguez and Barry Zito.