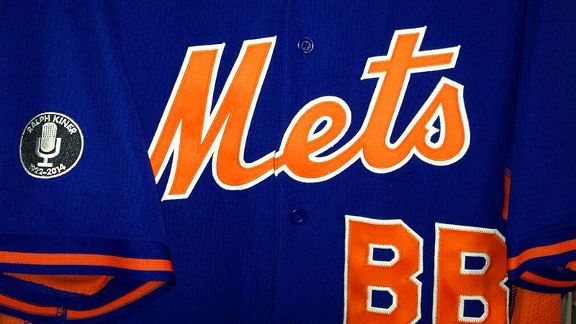 Courtesy of New York Mets
The Ralph Kiner patch to be worn by Mets in 2014.PORT ST. LUCIE, Fla. -- The Mets will celebrate Hall of Famer Ralph Kiner's 50-plus years broadcasting Mets games with a uniform patch during the 2014 season.
The Mets also will have a ceremony to unveil the logo on the left-field wall on Opening Day. And the Mets Hall of Fame and Museum will have an exhibit entitled "Kiner's Korner."
Kiner passed away at age 91 on Feb. 6.