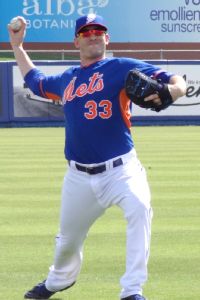 Adam Rubin
Matt Harvey tosses a baseball Tuesday.
PORT ST. LUCIE, Fla. -- Matt Harvey tossed a baseball for the second straight day Tuesday as he rehabs from Tommy John surgery. It marked the first time Harvey had thrown on consecutive days since the procedure.
Harvey's updated schedule now includes making 20 throws at 60 feet on flat ground on Mondays, Tuesdays, Thursdays and Fridays.
Jeremy Hefner, also rehabbing from Tommy John surgery, recently began the same program.