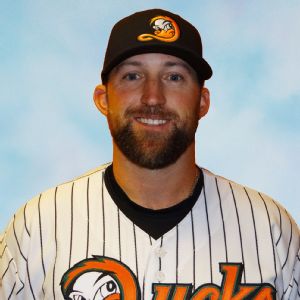 Courtesy of Long Island Ducks
Royce Ring briefly pitched for the Long Island Ducks last season.
MIAMI -- Royce Ring, who made 26 appearances as a left-handed reliever for the Mets in 2005 and '06, is returning to the organization.
Ring, 33, has been hired as pitching coach for the Gulf Coast League Mets, which are based at the organization's Port St. Lucie, Fla., complex.
Ring appeared in 99 major-league games with the Mets, Yankees, San Diego Padres and Atlanta Braves. He made four appearances last season for the independent Long Island Ducks.
The Mets acquired Ring and two other minor leaguers from the Chicago White Sox on July 1, 2003 for Roberto Alomar. He was traded along with Heath Bell to the Padres on Nov. 15, 2006 for Jon Adkins and Ben Johnson.