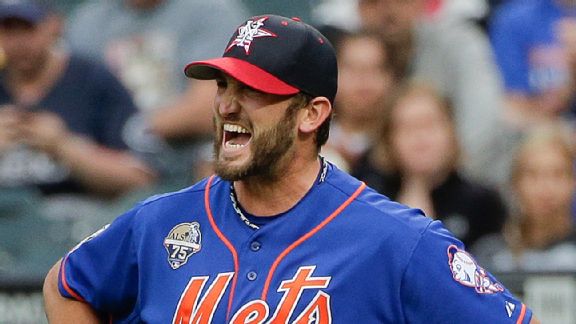 Julie Jacobson/Associated Press
Jon Niese grimaces in pain after getting struck in the lower back with a line drive.NEW YORK -- Jonathon Niese was forced to depart Friday's start in the first inning after getting smoked in the lower back with a line drive off the bat of Alex Rios.
Niese retrieved the baseball and threw to first base in time to record the out. He then received a visit from Terry Collins and trainer Ray Ramirez and never attempted even a practice pitch.
X-rays were negative, and Niese was diagnosed with a bruise.
Niese had allowed a leadoff homer to Shin-Soo Choo and an infield single to Elvis Andrus before Rios batted. He threw 12 pitches.
Carlos Torres replaced Niese.