Brad Penner/USA TODAY Sports
Fill-in closer Jenrry Mejia is projected to earn $2.5 million in 2015.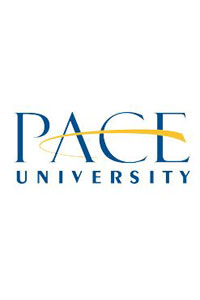 Pace Law School in White Plains won the sixth-annual Tulane National Baseball Arbitration Competition in 2013 in New Orleans. This week, Dan Masi (Pace '14) and Jesse Kantor (Pace '15) offer their salary projections for the Mets' arbitration-eligible players, including detailed analyses for Lucas Duda, Dillon Gee, Jenrry Mejia and Daniel Murphy.
The Pace Law arbitration team is using the same methods agents and team officials employ.
On Day 4, here is an analysis of Mejia's projected 2015 salary.
Introduction
Jenrry Mejia began the 2014 season in the rotation and finished it as the closer, a move that significantly increased his value entering his first year of arbitration eligibility. While his foray into starting pitching yielded mixed results, Mejia excelled once veteran fill-ins flopped and he received the opportunity to replace injured Bobby Parnell as closer.
As a reliever, Mejia had 28 saves and a 2.72 ERA. While his overall numbers are not eye-popping, Mejia showed glimpses of brilliance that should allow him to challenge Parnell for the closer role in 2015.
The Case for the New York Mets
The Mets will argue that Mejia is a one-year closer and should not be paid the same as a player who has spent more of his career in the role. While he converted 28 saves in his platform season (19th in MLB), those were the only saves he has earned in his career.
Mejia also has peripheral numbers that suggest he received a bit of luck and does not possess the "stuff" of a traditional closer. His 1.48 WHIP overall (1.42 as reliever) shows he allows too many baserunners and places the team in danger of blowing the lead every outing.
A history of injuries, a lack of career saves and his mediocre numbers in his platform year should keep Mejia's 2015 salary below that of other deserving closers in previous years.
The Case for Jenrry Mejia
Mejia will argue that he filled in admirably at closer, finishing with six more saves than Parnell the year before. Further, his overall stats should be discounted since he was more effective upon moving to the bullpen. His 2.72 ERA as a reliever was the 11th best in MLB of all closers with at least 20 saves -- better than All-Stars Sean Doolittle, Fernando Rodney and Francisco Rodriguez.
Mejia also will argue that it is not his fault his career saves are low. Mejia proved in his breakout campaign that he has the ability to be dominant and efficient, as evidenced by his 9.4 K/9 ratio and his 90.3 save percentage (sixth in NL).
Comparable Players
MEJIA vs. MELANCON AND PEREZ
A statistical comparison for the platform seasons (year heading into first arbitration) and careers to that point of Jenrry Mejia, Mark Melancon and Chris Perez.
Mark Melancon -- 2013 -- Salary: $2.595M
Mark Melancon turned in one of the more impressive relief pitching campaigns in 2013. As a setup man who was thrust into the closer role after an injury to Jason Grilli, Melancon recorded a superb 1.39 ERA, a 0.96 WHIP and 16 saves while also being voted an NL All-Star. In addition to the saves, Melancon was credited with 26 holds.
Although Melancon had 12 fewer saves than Mejia in their respective platform seasons, he had nine more career saves to that point, with a much lower ERA and WHIP. Like Mejia, Melancon was not considered the true closer for the majority of his early career, but when given the job Melancon outperformed Mejia statistically. Even with more platform-year saves, Mejia had fewer career saves and worse rate stats and should be paid less than the $2.595 million Melancon received in 2013.
Chris Perez -- 2010 -- Salary: $2.35M
Although an older comp, Chris Perez is helpful. Though he recorded five fewer platform-year saves, Perez pitched in with nine holds, and he recorded an ERA that was more than a run lower than even Mejia's 2.72 as a reliever. Perez also proved to be the more dominant closer over their respective careers, holding the role for a longer period of time, finishing with 32 saves and was much more difficult to hit based on his lower ERA, WHIP and BAA. Because Perez received his $2.35 million salary in 2010, Mejia may be able to receive slightly above this amount due to the comparison being older.
Predicted Result
2013 proved to be very helpful in our analysis of Mejia's market because several high-profile closers entered arbitration at the same time. Using the salaries given to both Aroldis Chapman of the Reds ($5 million) and Greg Holland of the Royals ($4.675 million), we deduced that while a strong platform year is helpful, career numbers can help tip the scales in a player's favor. Chapman, with 11 fewer platform-year saves and an ERA 1.32 worse than Holland, was awarded a salary $325,000 higher. Holland was clearly the more dominant closer during their respective platform years. However, Chapman recorded 10 more saves and a near identical ERA over their careers.
Using this comparable-player-salary analysis, Mejia should be paid less than Melancon despite 12 more platform-year saves because Melancon was clearly the more dominant pitcher over their respective platform years and careers. With an ERA as a reliever that was double that of Melancon and a WHIP 0.52 higher, Mejia benefited from receiving the closer role earlier in the season and capitalized to obtain more saves.
Based on this information, we predict Jenrry Mejia will receive a salary of $2.5 million for the 2015.