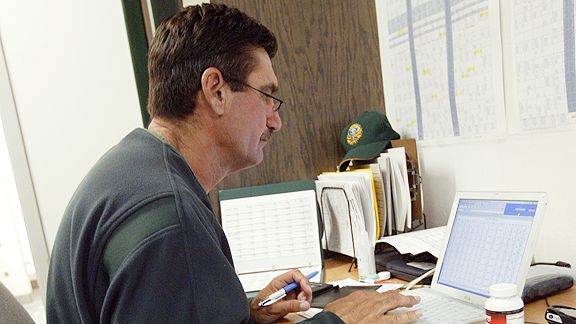 Michael Zagaris/MLB Photos/Getty Images
Dave Hudgens is the third and final candidate for Mets hitting coach.
The Mets interviewed Dave Hudgens for the hitting coach position Tuesday afternoon at the Dolphin Hotel, closing out the field. The other two candidates are former Detroit Tigers first base coach Andy Van Slyke and former Pittsburgh Pirates hitting coach Don Long.
Hudgens manages Caracas in the Venezuelan winter league and has minor league field coordinator for the Cleveland Indians for the past five seasons. He also has served as a minor league manager for the Oakland Athletics.
He actually was the fifth overall pick in the first round by the Mets in the now-defunct January draft in 1975 but did not sign.