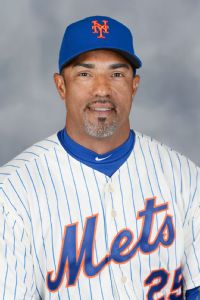 Courtesy of New York Mets
Ricky Bones
NEW YORK -- Mets bullpen coach Ricky Bones is headed to Venezuela to serve as pitching coach for Bravos de Margarita during the upcoming winter-league season, sources told ESPNNewYork.com.
Bones last winter served as pitching coach for Puerto Rico's World Baseball Classic entry.
Bones isn't the only coach from the organization headed to Venezuela this winter. Double-A manager Pedro Lopez is headed to Leones del Caracas to serve as bench coach for former Mets hitting coach Dave Hudgens, who manages that team.