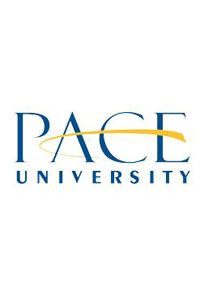 Pace Law School in White Plains won the sixth-annual Tulane National Baseball Arbitration Competition in 2013 in New Orleans.
This week, Dan Masi (Pace '14) and Jesse Kantor (Pace '15) offered their salary projections for the Mets' arbitration-eligible players, including detailed analyses for Lucas Duda, Dillon Gee, Jenrry Mejia and Daniel Murphy.
On the final day, Masi and Kantor produce a roundup of the other arbitration-eligible Mets.
Note: Anthony Recker earlier this year was projected to be a Super 2, but now is expected to narrowly miss the cut. Players with three or fewer years of service time, who do not qualify for Super 2 status, have their salaries set by the team somewhere near the major league minimum, which will increase modestly from $500,000 in 2015.
The Pace Law arbitration team is using the same methods agents and team officials employ.
Bobby Parnell
Parnell Bobby Parnell underwent Tommy John surgery after his first and only appearance of the 2014 season. The Mets won't consider non-tendering Parnell because his salary is not burdensome and he could prove to be a bargain for a player who led the team in saves in 2013. Because he didn't record any meaningful stats in 2014, Parnell will likely be given the exact same salary as he received the previous year.
Prediction: $3.7M
Eric Young Jr.
Young After leading the NL in steals in 2013, Eric Young Jr. was used more sparingly this past season, finishing the year with nearly half of the starts he had in 2013. However, when in the lineup, Young flashed his trademark speed to the tune of 30 steals (with only six times caught stealing). Considering his 2014 statistics, his arbitration value would be near $2.25 million, based on a $400,000 raise from his current $1.85 million salary. At that value, he would likely be paid more than actual value and the Mets could non-tender him and attempt to re-sign him for less.
Prediction: Potential non-tender ($2.25M)
Ruben Tejada
Tejada Ruben Tejada recorded five homers and started 105 games for the Mets in 2014, but he failed to claim the shortstop position for his own. With the Mets intent on either acquiring a shortstop or using Wilmer Flores, Tejada projects as no more than a backup middle infielder next season. So the Mets may not be willing to pay the amount required to keep Tejada. If the Mets were to go to arbitration with Tejada, he would likely receive roughly $1.7 million -- a $600,000 raise.
Prediction: Potential non-tender ($1.7M)
Buddy Carlyle
Carlyle Buddy Carlyle performed admirably after being called up following four years mostly out of the majors. When given the opportunity, the 36-year-old Carlyle responded with a 1.45 ERA and 0.96 WHIP in 27 relief appearances. A career fringe pitcher, Carlyle likely would be paid near $1 million in arbitration -- more than he would receive on the market. While the Mets may want to hold on to Carlyle considering his impressive stats, they'll likely non-tender, either replacing him with a cheaper option or attempting to re-sign.
Prediction: Potential non-tender ($1.0M)
Dana Eveland
Eveland Another pitcher who returned from an MLB hiatus, Dana Eveland finished 1-1 with a 2.63 ERA and 1.10 WHIP in 30 relief appearances. Only 30 years old, Eveland represents a younger option than Carlyle to place in the bullpen -- and at an equally cheap price. He's also a left-hander, which is more valuable. Eveland's platform year and career numbers are slightly lower than comparable player Brett Cecil, so he should receive less than the $1.3 million Cecil received last year.
Prediction: $1.1M