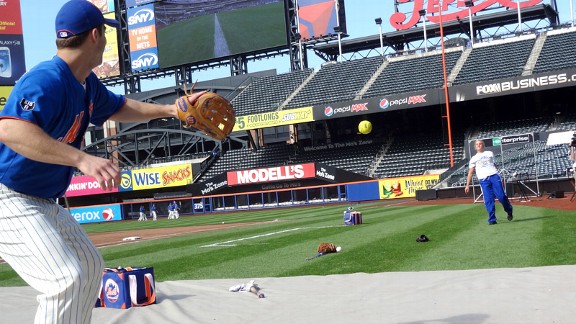 Adam Rubin
David Wright breaks away from batting practice to skittishly catch pitches from Hofstra All-American pitcher Olivia Galati. Hofstra won the UCLA regional this year.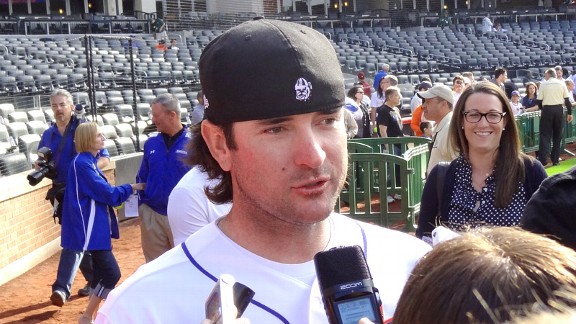 Adam Rubin
2012 Masters champion Bubba Watson takes in the pregame at Citi Field before throwing out the ceremonial first pitch.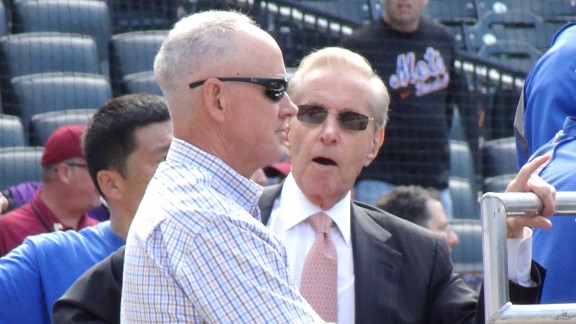 Adam Rubin
Fred Wilpon chats with Sandy Alderson by the cage before Monday's game.