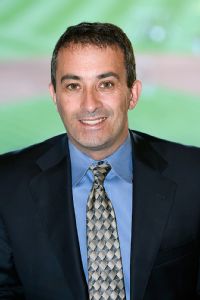 Courtesy of WOR
Josh Lewin
NEW YORK -- WOR has re-signed Josh Lewin as the partner for Howie Rose on Mets radio broadcasts.
Lewin will enter his fourth season as a Mets announcer in 2015, and his second with WOR.
"I'm beyond thrilled to be continuing on with what is truly my dream job," Lewin said. "I am very thankful to my bosses at WOR, the Mets, and my partner/big brother Howie Rose for making my time in New York such a pleasure."
Said Rose, a Mets play-by-play man since 1996: "I can't imagine that there's another broadcast booth in professional sports where the announcers enjoy as natural a chemistry and feel as deeply connected to their team as we do to the Mets."
The station currently is looking for a replacement for Seth Everett, who was not retained as pregame/postgame host.