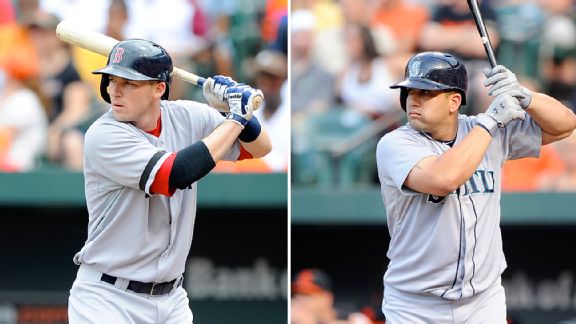 Getty Images
Scott Boras represents Stephen Drew and Kendrys Morales.Scott Boras continues to pitch clients Stephen Drew and Kendrys Morales to the Mets, although there does not appear to be a great chance of either ending up in Queens, ESPN's Jerry Crasnick reports.
Sandy Alderson said last week that he expected the Mets' viable route to upgrade at shortstop over Ruben Tejada would be via trade, signaling the Mets are averse to taking on the type of payroll expenditure Drew would command.
As for Morales, the Mets have yet to shed Ike Davis in a trade, so they currently have him and Lucas Duda available to play first base. And, as Crasnick notes about the Mets: "They plan to go with Lucas Duda at first base if they deal Ike Davis."