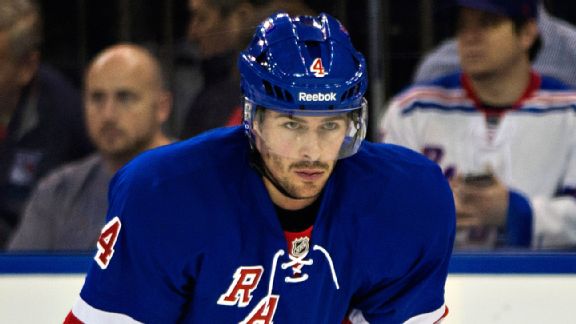 Kostas Lymperopoulos/CSM, Kostas Lymperopoulos/Cal Sport Media
Position: D
Number: 4
Age: 28
Born: Zurich, Switzerland
Height: 5-11
Weight: 197
How Acquired: Acquired by the Rangers in a trade with the Montreal Canadiens on March 5, 2014 in exchange for a 2015 fifth-round draft pick.
In case you didn't know ...
#4 D
New York Rangers
2014 STATS
• Diaz has a hard slapshot, which enables the Rangers to use him the power play.
• He played eight seasons with EV Zug in his native country before finally signing with the Montreal Canadiens as an undrafted free agent on May 13, 2011.
• Diaz's father is from Spain and his mother is Swiss.