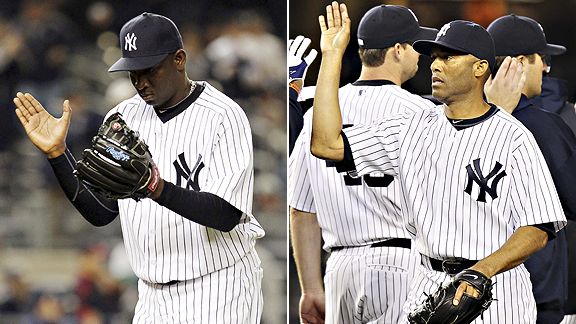 US Presswire, Getty Images
We think Rafael Soriano and Mariano Rivera need a nickname -- and we want your help!
Rafael Soriano threw another scoreless eighth on Monday, locking down the game before Mariano Rivera finished it up.
Soriano is now 2-for-2 as the new BTR (Bridge To Rivera). It is a pretty lethal combo, one that's shaping up as the best the Yankees have had since Rivera worked with John Wetteland.
The only thing they need now is a nickname. What do you have?
POST YOUR NICKNAME SUGGESTIONS BELOW