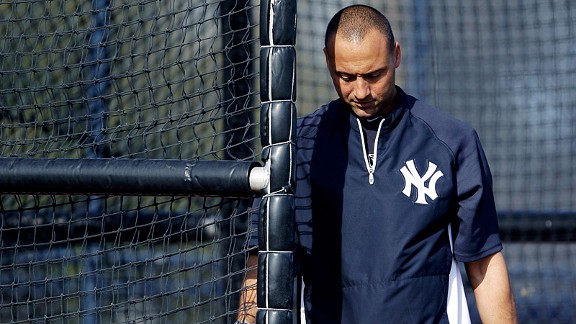 AP Photo/Matt Slocum
Derek Jeter missed nearly a month last season with an injury to his right calf.Derek Jeter has a calf injury that will keep him out of action until next week.
"Jeter's calf was tender," Joe Girardi said. "It is his left calf. It is not the same one as last year. My plan is not to play him until Tuesday."
Russell Martin also has sore left groin and he was scratched from today's lineup.