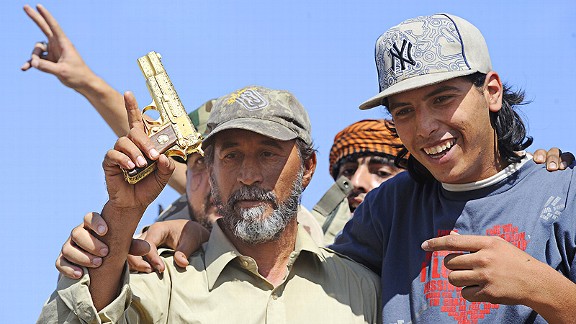 Philippe Desmazes/AFP/Getty Images
Libyan National Transitional Council (NTC) fighters hold what they claim to be the gold-plated gun of ousted Libyan leader Moammar Gadhafi.According to multiple reports, the Libyan fighter who captured Moammar Gadhafi on Thursday was wearing a Yankees cap.
So this is what Yankees fans do when their team goes home early in October?
George Steinbrenner would be proud -- even if the cap is a knockoff.