Despite significant injuries to several of their top pitchers this year, the New York Mets could begin 2017 with a completely healthy staff.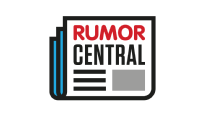 The team is hearing from its doctors that Jacob deGrom, Steven Matz and Matt Harvey could all be ready to start next season without restriction, ESPN's Buster Olney reports

. DeGrom was the only member of the trio to throw a pitch in the majors from September onward, and he did so on the first day of the month.
Harvey is the biggest question mark as he returns from his surgery for thoracic outlet syndrome, Olney notes. Harvey underwent the operation in early July and his agent, Scott Boras, said at the time that he will be fully ready for 2017. The 27-year-old endured the worst season of his career in 2016, going 4-10 with a 4.86 ERA.
Matz elected to undergo season-ending surgery to remove bone spurs from his pitching elbow in late September. The Mets estimated a three-month recovery for the elbow procedure, but it's worth noting that the 25-year-old was also dealing with a left shoulder impingement this year. The left-hander was 9-8 with a 3.40 ERA in 22 starts.
Like Matz, deGrom also underwent season-ending surgery in late September to address a nerve issue in his pitching elbow. DeGrom said at the time that he expects a three-month recovery from the procedure and to be ready for spring training as well. He went 7-8 with a 3.04 ERA in 24 starts this season.
Also of note, Olney mentions that the Mets would like to bring 43-year-old Bartolo Colon back. For his part, Colon has said that he wants to continue pitching in 2017 and would like to return to New York, so a match appears likely.
Also in the mix is Zack Wheeler, who is continuing his recovery from the Tommy John surgery he underwent in early 2015.
-- Kyle Brasseur