As the New York Mets come together for the first week of spring training, an important question continues to loom over the team's middle infield -- will second baseman Neil Walker agree to a contract extension?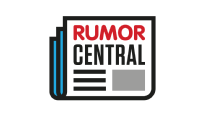 According to Ed Coleman of CBS New York, "Walker [is] getting close to agreement on an extension [two years, plus an option]."
However, Newsday's Marc Carig reports that the negotiations have stalled, and the sides "are no closer to hammering out a contract extension."
"Sources said contract talks have hit a snag," Carig added. "While it's still possible negotiations could heat up once more, a new deal as of Monday morning is not imminent."
Walker, who accepted a one-year, $17.2 million qualifying offer from the Mets in November, told MLB.com's Anthony DiComo last week that "there's potential for a long-term deal" to stay with the team.
Last season, the 31-year-old batted .282 with 23 home runs and 55 RBIs in 113 games.
-- Isaac Chipps