Posted by ESPN.com's Mike Sando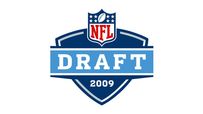 I'm searching for new ways to provide relevant information heading into the scouting combine and NFL draft. Pretending to know which players the teams will select doesn't appeal very much. I would rather analyze information and offer something meaningful.
This initial offering reflects some of the work I'm considering toward that end. The premise is pretty simple. Each NFC West team has a general manager. These GMs have been working as NFL personnel evaluators since at least 1994. We know many things about the players their teams wound up selecting in the NFL draft. We know these GMs were not directly responsible for selecting many of those players, but if we look at the bigger picture, we might gain perspective for whatever decisions their teams make in the future.
Niners general manager Scot McCloughan broke into NFL personnel evaluating with the Packers in 1994. His teams have subsequently used six first-round draft choices for offensive linemen, accounting for half the first-round offensive linemen in the chart below.
Rams general manager Bill
y Devaney has been with the organization since the 2008 draft. He previously worked for the Falcons, 49ers and Chargers in the time period common to all current NFC West general managers (1994 and later).
Devaney's teams have exercised only six first-round choices during that time, a number reflecting the Chargers' tendency to trade early picks when Devaney worked under Bobby Beathard during the 1990s. Three of those six first-round choices played defensive line. One played offensive line, one played defensive back and one played quarterback.
We can apply the same criteria to Tim Ruskell's teams, Scot McCloughan's teams and Rod Graves' teams.
Ruskell has been the Seahawks' general manager since 2005. He previously worked for the Falcons briefly and the Bucs for an extended period, focusing mostly on college scouting.
McCloughan has been the 49ers' general manager since last season. He joined the 49ers in 2005 after tenures with the Seahawks and Packers.
Graves has been with the Cardinals since 1997. He was previously with the Bears during the time period in question.
Again, this is a quick first look. I'll be able to adjust for specific ranges within a draft round while taking a harder look at individual positions. If you have ideas or requests, let me know. We can take this in multiple directions from here.