As if returning from a ruptured Achilles at age 37 isn't tough enough, it appears Baltimore Ravens wide receiver Steve Smith Sr. has a steeper climb than most.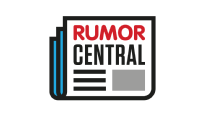 In a feature by Bleacher Report's Dan Pompei, Smith revealed that his injury last November was a double rupture of the Achilles tendon, the first such injury ever seen by his surgeon, renowned orthopedist Robert Anderson. Smith's wife, Angie, told Pompei that photos taken during surgery showed what looked like "raw, shredded chicken."
Per Pompei, Smith's recovery after surgery was extremely painful, prompting the use of Oxycontin for "about 12 days." Smith says he started having withdrawal symptoms the day he stopped taking it.
In the feature, Smith peeled back the curtain a bit about his rehab, including moments where he wondered, "Why am I doing this? I don't have anything to prove to anybody." The muscle in his right calf has atrophied so much that he calls it "the calf you can feed for 36 cents a day."
No one expected the 15-year veteran's recovery to be easy, but hearing some of the gory details helps put the challenge facing him in perspective. According to Pompei, Smith "probably will sit out most, if not all" of training camp, and ESPN's Jamison Hensley adds that Smith won't be rushed back and isn't expected to play in the preseason.
Smith didn't put a timetable on his return when asked about it in June, but he did emphasize the importance of working himself back in increments: "I just know I have to be able to do something in training camp to be able to play for the season. That's just the way I operate. I can't go from doing absolutely nothing [and] sitting on my butt for all of training camp and then go out there and play."
With that in mind, it wouldn't be a surprise if Smith misses a few regular-season games as he tries to regain his form. But he won't want to sit out too long -- last month, Smith stressed the importance of reaching a few statistical milestones before retirement. He needs 39 receptions to crack 1,000 for his career and just 68 receiving yards to eclipse 14,000.
Smith is 51st in ESPN's fantasy WR rankings with a projected stat line of 58.2 catches, 816.3 receiving yards and 4.1 touchdowns.