Quarterback Tony Romo expects to be released by the Dallas Cowboys -- and not traded -- this offseason, sources close to the popular veteran told ESPN's Ed Werder.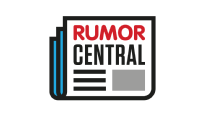 "Obviously the Cowboys would like to recoup something for their enormous investment in Romo and his obvious value," Werder said Thursday on SportsCenter. "But, age 37, recent injury history -- he's only played in five of the last 32 games -- I think it makes it very difficult, if not impossible, to trade him, especially considering his contract."
Romo's contract makes him difficult to trade. He signed a six-year, $119.5 million deal in 2013 that at the time was just the 15th deal worth $100 million or more in NFL history; he is scheduled to make $14 million in 2017, and $40 million more over 2018 and 2019. Designating Romo as a post-June 1 release would cost the Cowboys only $10.7 million of their 2017 cap by allowing them to roll $8.9 million of Romo's dead money over into 2018. If the Cowboys release him before June 1, though, it would cost them $19.6 million in cap space in 2017 alone.
A number of NFL teams, such as the Chicago Bears, who are expected to move on from Jay Cutler after eight seasons, or the Buffalo Bills, who don't appear committed to picking up Tyrod Taylor's $27 million option due next month, could be in the market for a new quarterback. Given his age -- he turns 37 in April -- it is believed that Romo would prefer to join a playoff contender.
"The teams I think he has an eye on are a team like the Chiefs, a team like the Broncos and maybe more so than the others, the Houston Texans," Werder said.
Injuries have plagued Romo in recent seasons, including this past season, when he suffered a back injury in the preseason and never won the starting job back from rookie Dak Prescott as the Cowboys went 13-3 and earned the No. 1 seed in the NFC.
If released, Romo would be leaving Dallas as the Cowboys' all-time leader in passing yards (34,183), better than Hall of Famers Troy Aikman and Roger Staubach. Unlike those two, who combined to win all five of Dallas' Super Bowl titles, Romo would be leaving Dallas with just two playoff wins to his name.
-- Brendan C. Hall