Have the Miami Dolphins done enough since the free-agency period began?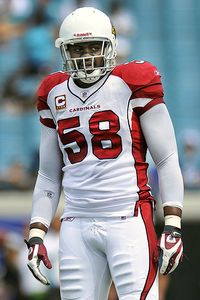 Fernando Medina-US PRESSWIRE
The Dolphins started free agency by signing Karlos Dansby, but they have done little since.Miami got off to a rousing start in free agency by pouncing on Karlos Dansby like a 43-year-old bachelorette on the bride's bouquet. Bill Parcells whipped out owner Stephen Ross' checkbook to make Dansby the NFL's highest-paid inside linebacker, one of top two or three most-significant moves at the start of free agency.
That was nearly a month ago.
The Dolphins haven't done much else since then. They courted safety Ryan Clark, but he re-signed with the Pittsburgh Steelers. They haven't gotten involved with any wide receivers, much to their fans' chagrin.
The Dolphins brought back Chad Pennington to be their third-string quarterback and nose tackle Jason Ferguson, who won't be able to play until he serves an eight-game suspension. They added freak-on-a-short-leash guard Richie Incognito with a low-risk contract, making him one misstep away from being cut.
Upgrades, however, don't always occur through acquisitions. The Dolphins made some classic addition-by-subtraction moves, cutting outside linebacker Joey Porter, inside linebacker Akin Ayodele and safety Gibril Wilson. Porter signed with the Arizona Cardinals and was arrested for DUI. Ayodele and Wilson haven't found work.
Dolfans should be relieved those guys are gone, but only Ayodele has been replaced. They still need to establish a new pass-rushing presence on the edge (especially if they don't want Jason Taylor back) and locate a safety in addition to help at receiver and nose tackle.
Dansby will be a force on Miami's defense, and Incognito will be a nice pickup if he can keep his temper under control.
But the Dolphins, who went 7-9 last year, need to find more veterans to keep pace with the AFC runner-up New York Jets and defending AFC East champion New England Patriots.