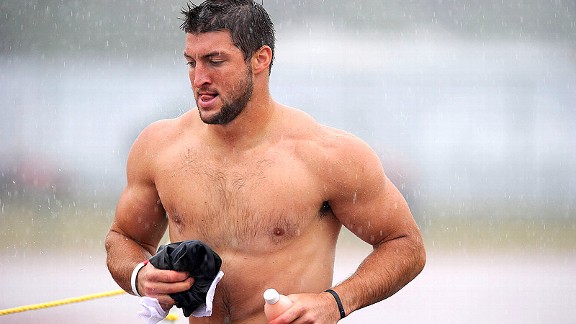 Rich Barnes/US Presswire
Tim Tebow's first public practice was supposed to be a lovefest. Not so much.
CORTLAND, N.Y. -- New York Jets fans caught the opening act of Tebow-mania at training camp Saturday, and it wasn't love at first sight.
Tim Tebow was heckled by a few loud fans during the Jets' first public practice, which drew an announced crowd of 2,588 on a rainy morning.