Chris Chelios officially announced his retirement Tuesday, ending a career that spanned 26 NHL seasons.
The defenseman, now 48, told reporters he is now moving to the "dark side" of management, moving into an advisory role with the Detroit Red Wings. He will work with the team's front office and coaching staffs and help mentor young players.
The best American-born NHLer ever? Many have and will debate that. In the meantime, we pulled a few pictures from Chelly's storied hockey history.
---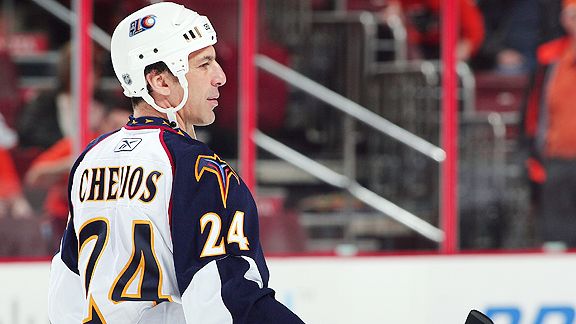 Len Redkoles/NHLI/Getty Images
OK, nothing against the Atlanta Thrashers, but everyone knows this just didn't look right.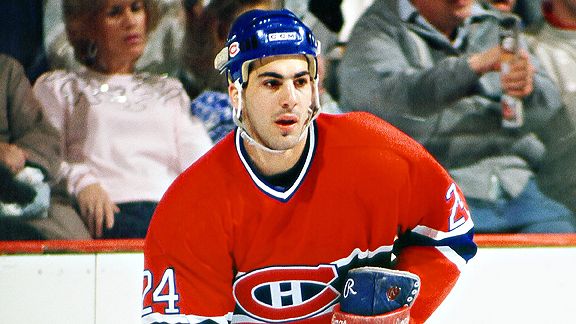 Getty Images
Chelios was drafted in 1981 (second round, 40th overall) by the Canadiens and spent his first seven NHL seasons in Montreal. The D-man won the first of his three career Stanley Cups with the Habs in 1986.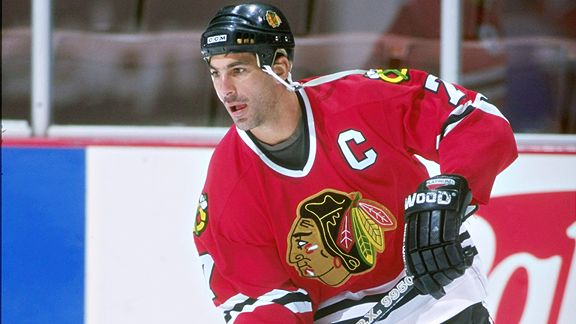 Elsa Hasch/Getty Images
He moved on to Chicago for the start of the 1990-91 season and helped the Hawks reach the Stanley Cup finals the following year (they were swept by the Penguins). Chelios also won two of his three career Norris Trophies while playing in the Windy City.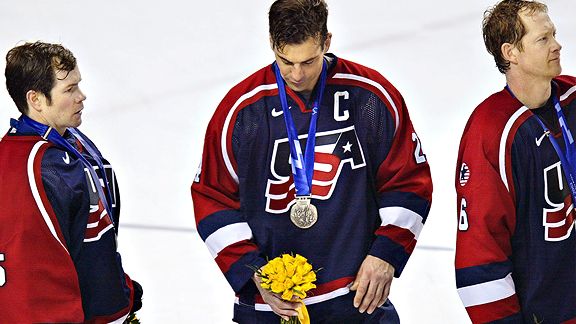 Robert Sullivan/Getty Images
Chelios was one of the faces and voices for USA Hockey throughout his career. After representing the U.S. in two World Junior Championships, he played in three Canada Cups, two World Cup of Hockey tournaments and four Winter Olympics: 1984, 1998, 2002 (silver medal) and 2006.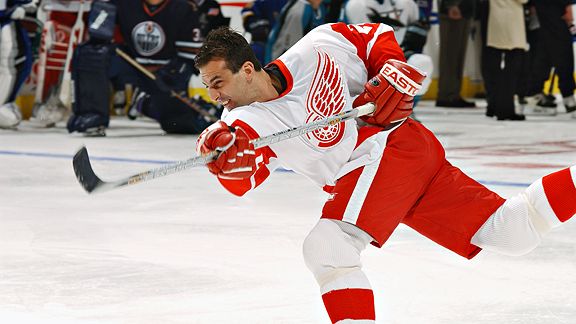 Dave Sandford/Getty Images
In March 1999, the Hawks traded Chelios to the Red Wings for Anders Eriksson and two first-round draft picks ... at age 37. Yes, he was playing on a more talent-laden team at that point, but his league-leading plus-40 in 2002 is still impressive. A big reason for his longevity? His strict offseason commitment and workout regimen. He went on to win two more Cups while in Detroit (2002, 2008).
His final tally: 1,651 NHL games, 185 goals, 763 assists, 948 points, 2,891 penalty minutes.