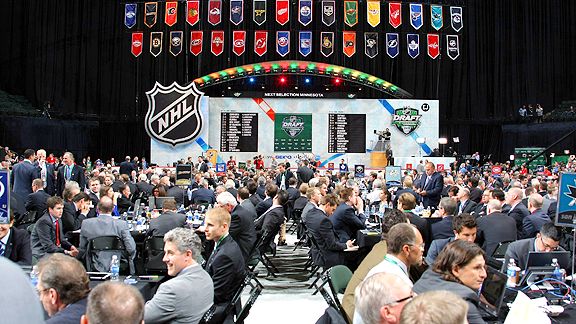 Getty Images
NHL executives filled the Xcel Energy Center floor Friday night and Saturday morning.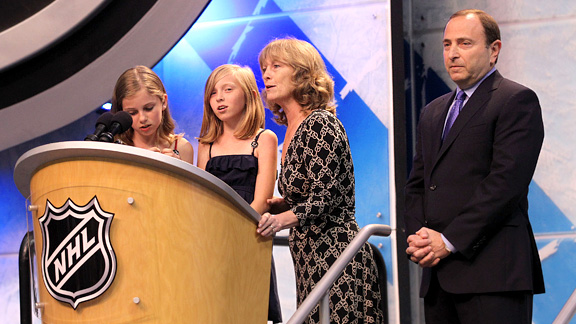 Getty Images
The wife and daughters of late director of NHL's Central Scouting E.J. McGuire, who died of cancer this spring, opened the show Friday night.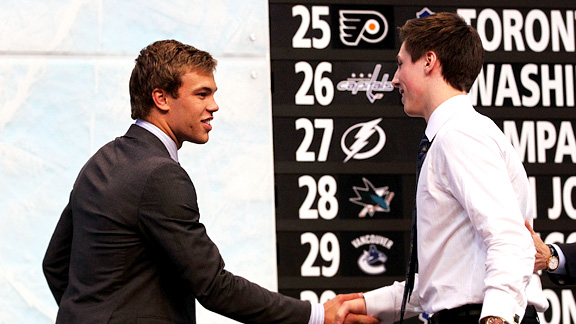 Getty Images
2011 No. 1 pick Ryan Nugent-Hopkins was greeted on the stage by 2010 No. 1 pick and new teammate Taylor Hall.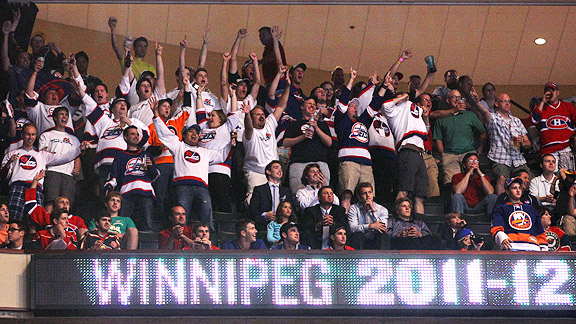 Getty Images
Winnipeg fans were cheering long before the draft started and only got louder as it became official their team's name is the Jets.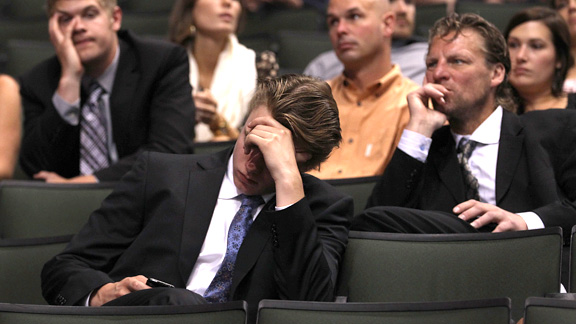 Getty Images
Max Everson sat watching his phone until the Maple Leafs called his name with the 203rd pick.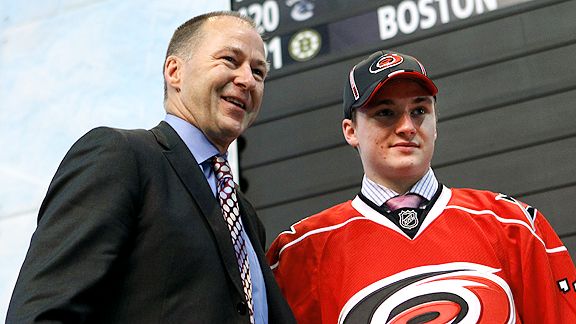 Getty Images
Kevin Lowe, president of hockey operations for the Oilers, smiled with his son after Keegan Lowe was selected by the Hurricanes with the 72nd pick.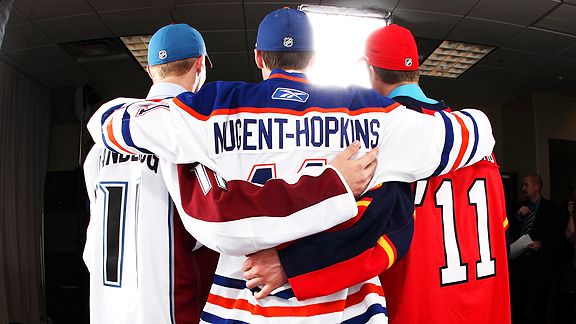 Getty Images
The spotlight is now on Gabriel Landeskog, Ryan Nugent-Hopkins and Jonathan Huberdeau.