From ESPN.com Olympics editor Joy Russo:
Like Eli Manning, the Celtics' big three and David Cook before him, Michael Phelps has been swooped up and swept off on a whirlwind tour of interviews and sponsorship appearances that would make any mortal's head spin.
So, where has the past few days taken Aquaman?
Cue the "Wayne's World" flashback sound ... deedeloo, deedeloo, deedeloo ...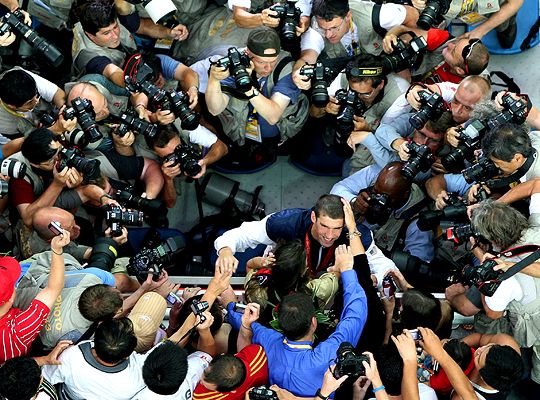 Ezra Shaw/Getty Images
When we last saw our swim-capped crusader (on national television, at least), he was leaping tall photographers in a single bound, trying to reach his mother and two sisters after winning his eighth gold medal of the Beijing Games.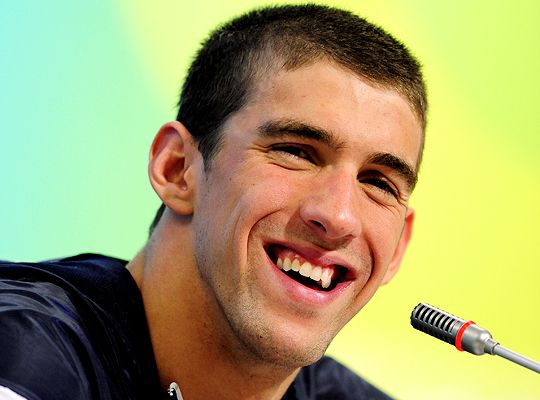 Bob Donnan/US Presswire`
Within a few hours of that "private" moment, Phelpsie was whisked away to another poorly lit press conference room to answer questions he'll wind up answering about 100 more times before the first week of the rest of his life is out. As humble as Mikey seemed, we have to imagine all of this was about as fun as root-canal work.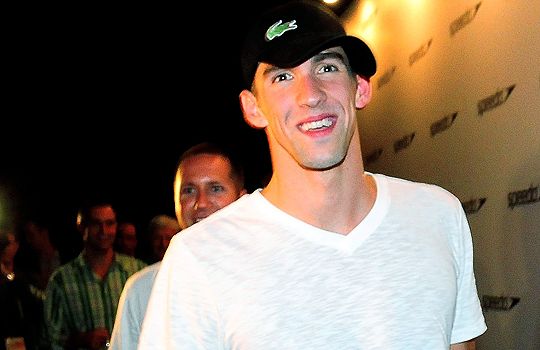 Getty Images for Speedo
Next stop: Wish. The location of the Speedo Athletes Party. No word yet if this was the exact location of the $1 million bonus handoff.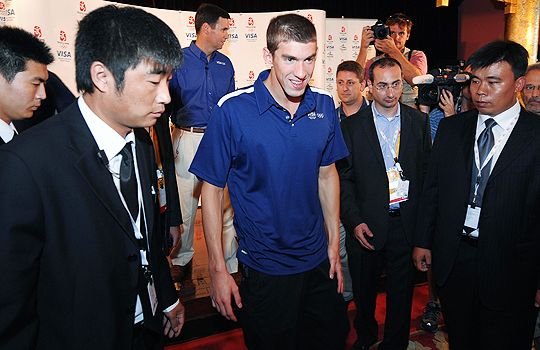 Mark Ralston/AFP/Getty Images
Now, back to our sponsors ... Phelps makes an appearance for Visa. He received a nice, shiny card and was back at it, answering those questions. No official count on how many times Phelpsie said he can't wait to get home to Baltimore and see his dog.
[+] Enlarge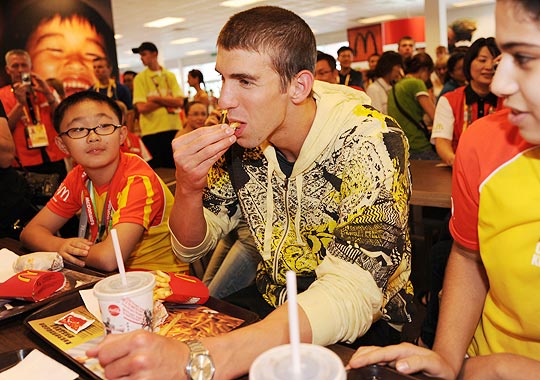 Peter Parks/AFP/Getty Images
Phelps: "I'm off serious training until February. Burgers and fries for everyone!"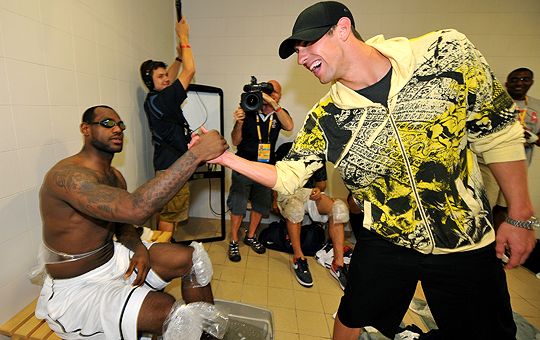 Getty Images
LeBron: "Hey Mike, thanks for coming by. How do you see through these things?"
Phelps: "No problem, man. It's the least I can do after you and Kobe came out to see me swim. It's not that hard. Besides, I have X-ray vision."
LeBron: "Any interest in moving to Cleveland? I am not convinced this Mo Williams trade is going to work."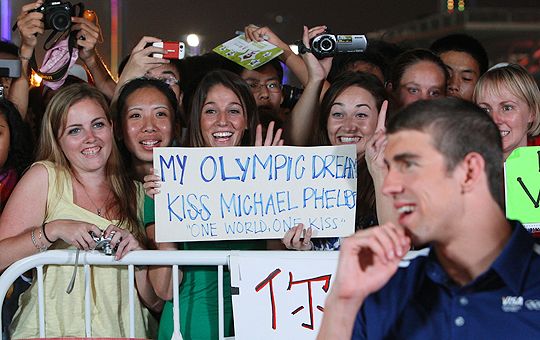 Kristian Dowling/Getty Images
"I just can't wait to get back to Baltimore and see my dog, Herman."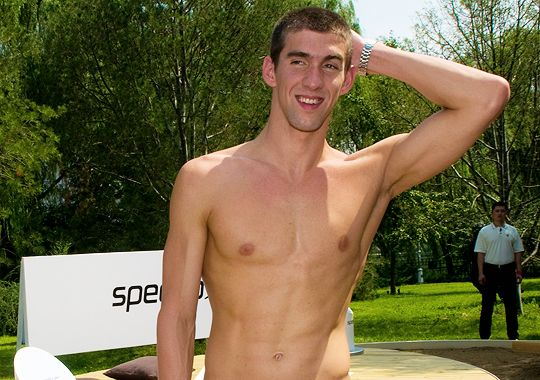 Getty Images for Speedo
Another Speedo event, sans shirt and cap. Insert cheesy song here; take your pick:
"I'm Too Sexy" by Right Said Fred
"I Want You To Want Me" by Cheap Trick
"Do Ya Think I'm Sexy" by Rod Stewart
"Maneater" by Hall & Oates
"Afternoon Delight" (please, people ... only the Will Ferrell version)
"Can't Touch This" by MC Hammer
"If You Wanna Be My Lover" by Spice Girls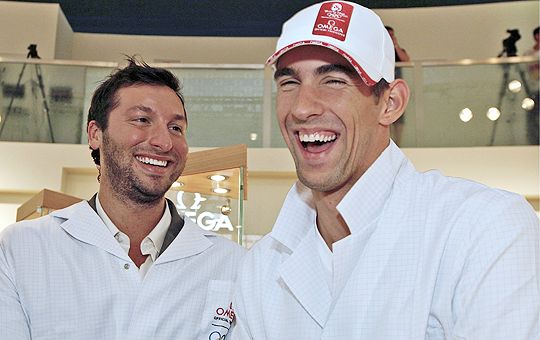 AP Photo/Photopress/Alexandra Wey
"Hey, Thorpedo! Didn't think I could break the record, huh? HOW DO YA LIKE ME NOW?!"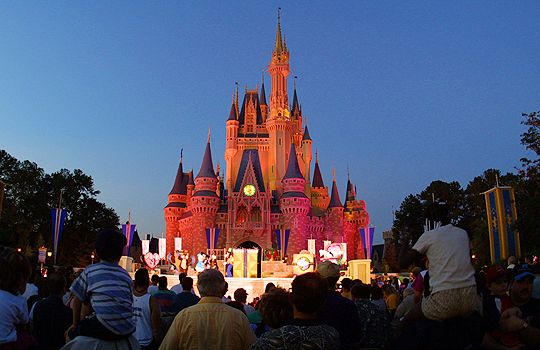 Joe Raedle/Getty Images
Phelps left Beijing on Wednesday night to head to London, where he'll help hand over the Summer Games from China to the 2012 host city during Sunday's Closing Ceremony. Here's one guess where he may head next, just like Eli.