Shy Anderson, Jerry Jones' son-in-law, is quite the entrepreneur.
After a TV shot of him cleaning Jones' glasses inspired a huge reaction, Anderson has brought a new product -- Jerry Wipes -- to the market in about a week.
"It started out as a joke," Anderson said. "But let's see how far we can take it."
That's pretty much our mission statement at Playbook. Here's our marketing pitch for Jerry Wipes: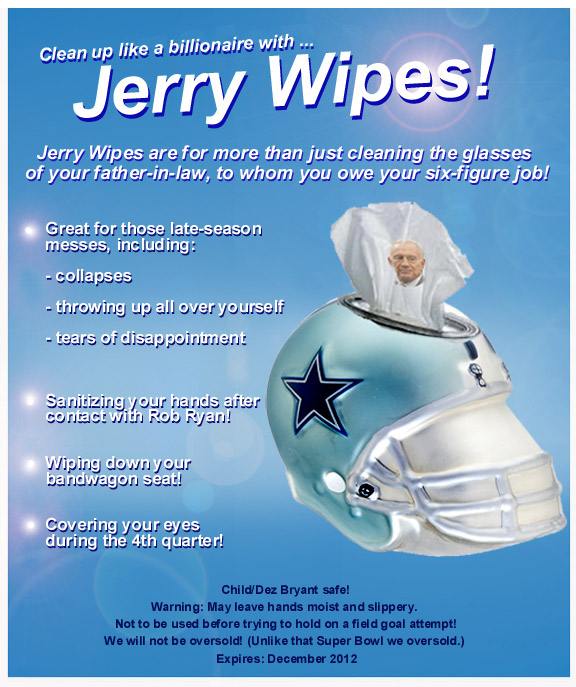 Kurt Snibbe contributed to this item.