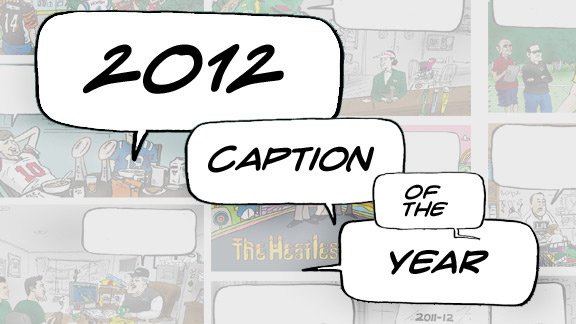 We set 'em up, you knocked 'em down.
Playbook illustrator Kurt Snibbe worked with some of our best writers this year to come up with his daily cartoons from the hot topics in sports. That was you, our Dear Readers. Every day, Kurt drew a cartoon, and you offered up captions for them, usually in the thousands. It was quite a task picking a winner from the great offerings every day.
And it's even harder picking our favorites from the year. So here are 12 of them, spanning a year's worth of sports memories. You helped us write them. Now help us rank them.
Check out the list below, then go here to put them in order, to pick the best of the best of 2012.