Drew Brees has been a busy man this offseason.
Clearly worried about the bottom line as he's been unable to work out a contract extension with the Saints, Brees has been getting serious on the business tip.
He recently sold his San Diego-area home for $2.4 million and got approval from the New Orleans City Council to open a Jimmy John's sandwich shop, his second in the New Orleans area.
While Jimmy John's has its devotees, we're a little disappointed that, because it's a franchise, Brees won't have the opportunity to follow in the tradition of delis that name sandwiches after local icons.
Playbook decided to do a little consulting work and developed a few Saints-themed menu offerings for any future Brees restaurant concepts. We'll gladly accept any royalties in the form of sandwiches: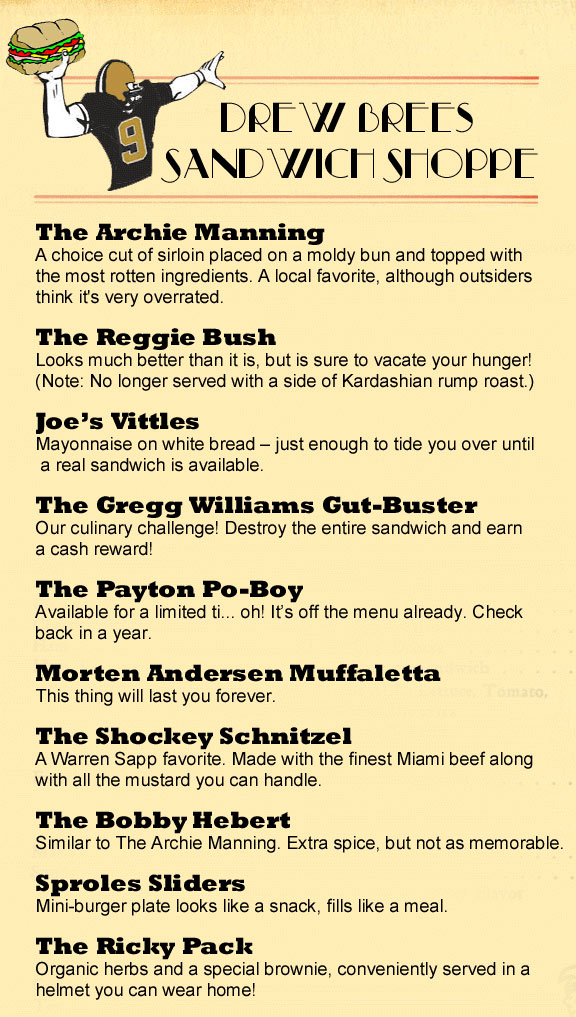 DJ Gallo, Patrick Dorsey and Kurt Snibbe contributed to the deliciousness of this menu.