A few days ago, Dr. Denisha L. Hendricks, athletic director at Kentucky State University, got some phone calls from friends.
"And they said, 'You didn't tell me you [made the College World Series]!" Hendricks told ESPN Playbook. "And I said, 'What are you talking about?'"
They were talking about this: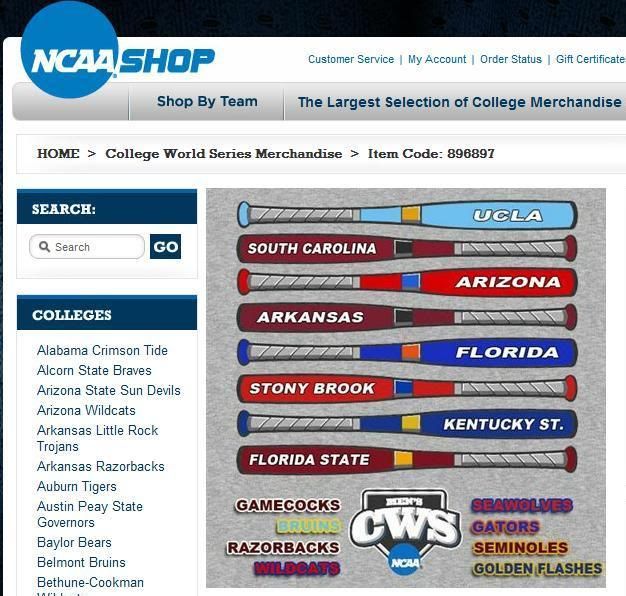 Yes, a gaffe on the NCAA's official website referred to Kent State -- which plays South Carolina on Wednesday night in Omaha, Neb. -- as Kentucky State.
Now, it was no catastrophe; The Cleveland Plain Dealer reported that the mistake -- made by the T-shirt company -- was corrected before any incorrect shirts were distributed. But it gave Hendricks a laugh.
"I thought, 'OK, good advertising for us,'" Hendricks said. "I felt bad for Kent State. ... [But] we'll take it."
This brings up the question: Does Kentucky State have a baseball team?
Answer: Yes. Kentucky State, a historically black university in Frankfort, Ky., that competes in the NCAA's Division II, has offered baseball for decades.
The 1970s -- prime time for all Thorobreds programs -- saw the program's best run. Things have fallen off in recent years, but Hendricks sees something of a turnaround; for the first time in years the baseball team won double-digit games (they went 13-28, their most wins since 2004), and also grabbed their first Southern Intercollegiate Athletic Conference tournament victory in years this spring.
"We're definitely growing," Hendricks said, "and we're growing in the right direction."
The roster is comprised of students from not just Kentucky but several surrounding states (Chicago, in particular, provides a number of players).
Most of all, Hendricks said, "they're student-athletes" -- a few with 4.0 GPAs, and more than 10 are above 3.0.
"We've got a group of young men that are truly, truly scholars," Hendricks said. "We're really proud of baseball and the direction that it's heading."
But what about Kent State? What's a Thorobred to think of the Golden Flashes?
Well, Hendricks in particular has a dilemma: She's a South Carolina alum.
Luckily, thanks to that T-shirt, she has a solution.
"If Kent State were to beat my school," Hendricks said, "I would say it's because they started off as Kentucky State in the World Series. And it was because of us, and them having our name for a few moments, would be why they would have won."