You see that guy? That's James Hinchcliffe -- 2011 Izod IndyCar Series Rookie of the Year, successor to Danica Patrick at Andretti Autosport, and purveyor of a subtle beard that's become his signature.
Until now.
On a bet with fellow IndyCar driver Wade Cunningham, Hinchcliffe promised that if he made the podium (top three) at any series event in 2012, he'd shave off that facial hair. One third-place finish at Long Beach later, and here you go -- Thursday's straight-razor obliteration, straight from Indianapolis and Indy 500 practice:
Photos courtesy of IndyCar.
BEFORE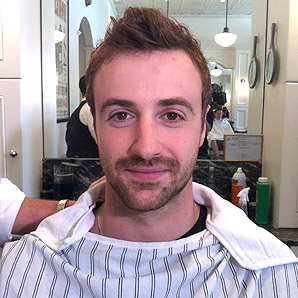 DURING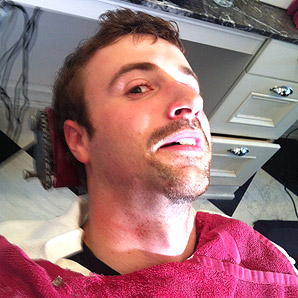 AFTER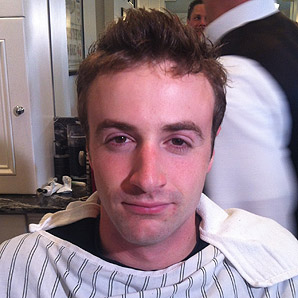 Hinchcliffe's quote, from IndyCar: "I think I was actually more nervous going into that than I was the 500 last year! I haven't been clean-shaven for the better part of a decade. But, a bet is a bet, so I had to hold up my end.
"Everyone at Red's [Classic Barber Shop] was great, the treatment was first class, and at the end of it all I look about 6 years younger. I'm still not used to it, and I am going to grow it back as soon as possible, but I can say now that I've done it!"