All NFL players are sons. Some are fathers. Naturally, this makes Father's Day quite meaningful for these athletes.
So, to celebrate, a few NFL players have provided Playbook with a first look at some personal photos -- which will be shared on their respective Facebook timelines later Sunday -- as well as special Father's Day messages:
Devin and Jason McCourty, Patriots and Titans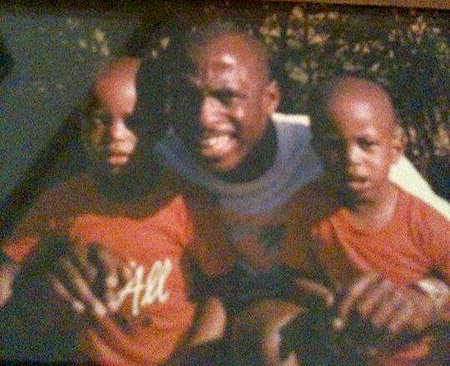 Jason: For Devin and I, Father's Day is a tough day because our father passed away when we were young. It also serves as a day to realize that without him, we wouldn't be where we are today. Thanks, Dad.
Devin: Father's Day is a day that gives me a chance to reflect on my father's life and think about what he has meant to me throughout my life. It's also a reminder to keep shining for him ... always.
DeAngelo Williams, Carolina Panthers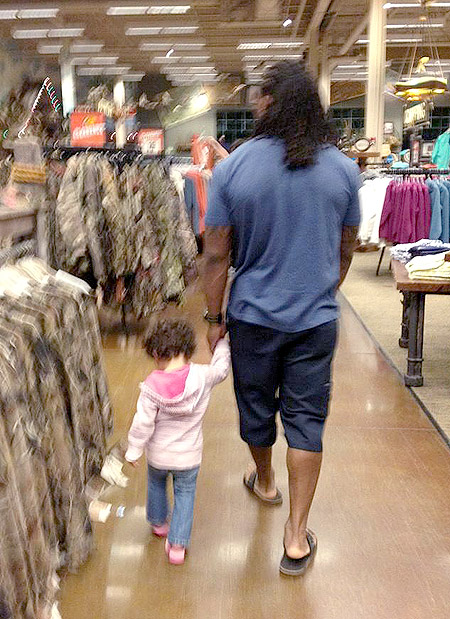 "There is not a day that goes by that I don't thank God for transforming my life by giving me the gift of my little girl!"
James Harrison, Pittsburgh Steelers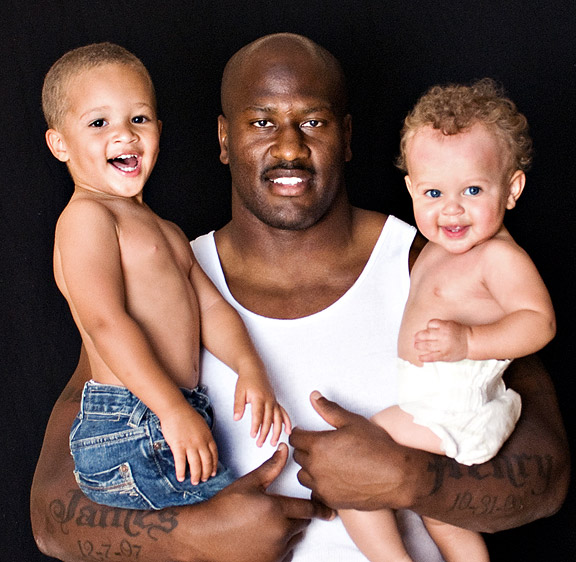 "Being a father is the greatest responsibility and blessing that God has given me. Words cannot describe the joy I feel when I'm with my sons. So to all men out there doing everything it takes to be a true father, Happy Father's Day!!"
Ben Tate, Houston Texans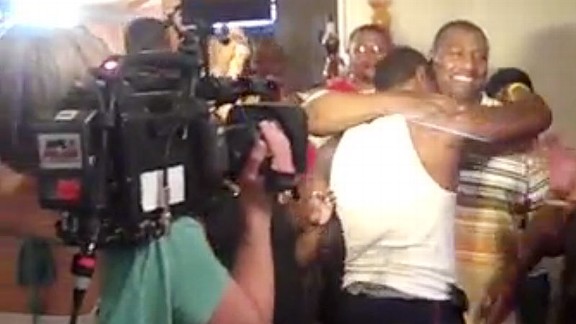 "My father has always been there for me, supporting me no matter what the circumstances were. He taught me countless life lessons, and for that I am very grateful and I can't wait to teach my son the lessons that I've been taught by him. Happy Father's Day, Dad, and to all of the other dads out there."
Brian Cushing, Houston Texans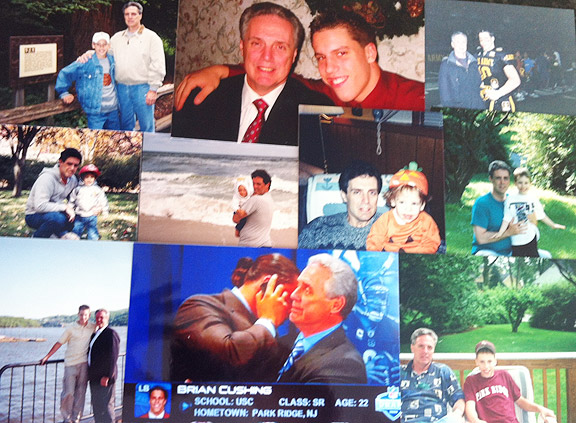 "There's not a better mentor in the world than my father. Everything I am, both on the field and in life, I owe to him. Happy Father's Day, Dad."
Stevan Ridley, New England Patriots (not pictured)
"Pops, today is your day! Just want to say thank you for always being behind me 100 percent on my journey through life. You've taught me to never quit fighting and always pursue my dream. I'm trying my best to represent strong for the Ridley family, and I know that keeps you smiling. Love you, Dad. Without you none of this is possible. Thanks again for your love and support. Enjoy your day, Pop! You're the best!"
All photos courtesy of the athletes and Facebook.