The 2012 Heisman Trophy race has been a volatile one, with three finalists -- Collin Klein, Johnny Manziel and Manti Te'o -- who weren't among the favorites when the season started.
Using the Heisman Watch Expert Poll, we've charted notable candidates, as voted on by 15 ESPN college football experts each week through the season.
From Matt Barkley and Geno Smith's nosedives to Johnny Manziel's meteoric rise, it's been a fascinating season for Heisman speculation. Follow along, with key performances from each candidate and the resulting effect on their respective rankings.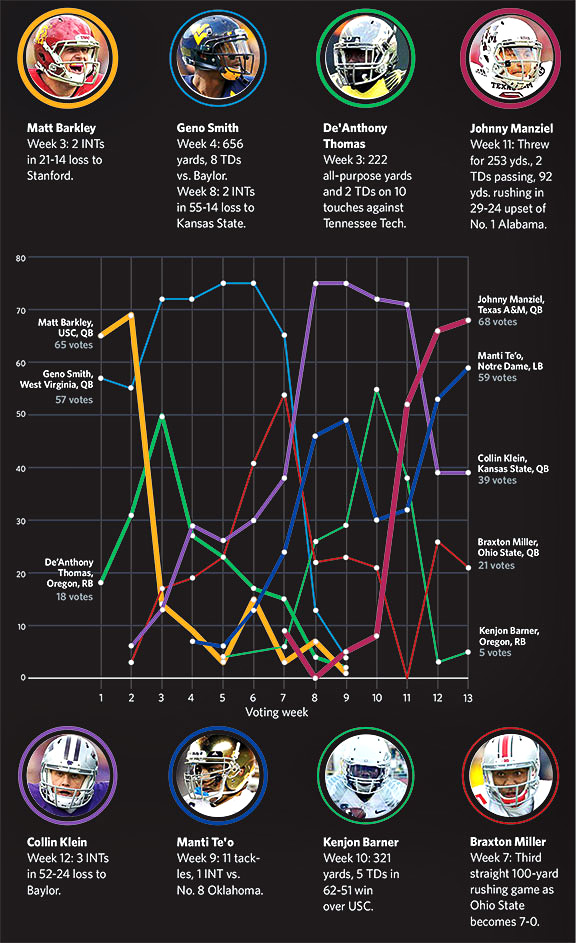 Graphic by Chris Morris, camorris.com
Conor Nevins contributed to this article.