We teased it in our interview with Brodie Smith last week, and here it is: Ultimate Frisbee trick-shot master Smith versus an outstanding player from the world of disc golf.
No, not this onetime enthusiast: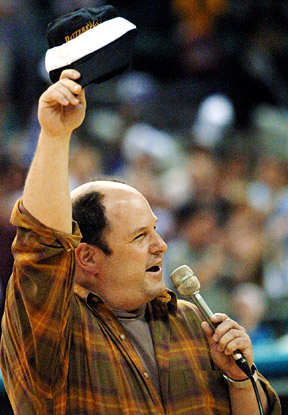 We're talking a real player: Avery Jenkins, the 2009 Disc Golf World Champion.
What will their battle bring? Here's the footage ...
Photo: Nell Redmond/AFP/Getty Images