The New York Mets are headed to Toronto! Also known as hockey country*. So the team celebrated Getaway Day in style, with pretty much everyone donning sweaters of their favorite teams.
*Most of the year, anyway; right now one could argue for New York/New Jersey and L.A.
There was David Wright and the Mighty Ducks (the movie version):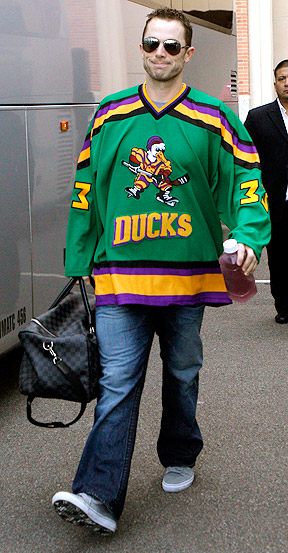 Andres Torres and the still-alive New Jersey Devils: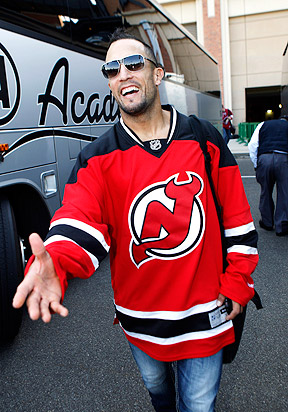 Jason Bay (Hartford Whalers) and Mike Nickeas (Los Angeles Kings, also still alive):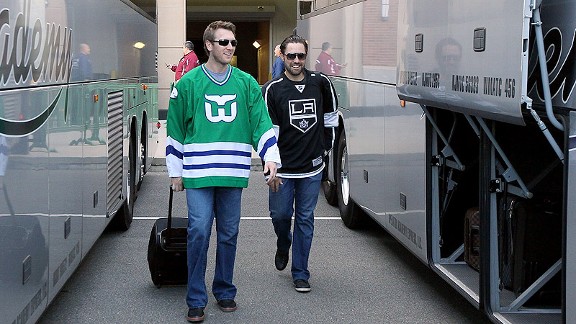 ...and many, many more -- most of which were shown on the team's Facebook page late Thursday.
Will any of these fans end the NHL season happy, as supporters of a Stanley Cup champion?
Wright: AP Photo/Kathy Willens
Torres: AP Photo/Kathy Willens
Bay: Jim McIsaac/Getty Images
Got an interesting/funny/eye-catching photo, video or other item that's worth a Morning Look? Tweet it at @DorseyPatrick or send it to bypatrickdorsey at gmail.com. Keep it clean, keep it fun and keep looking ...