Saturday we showed a selection of unofficial Oklahoma City Thunder shirts, ahead of the team's Western Conference finals meeting with the San Antonio Spurs (Game 1 is 8:30 p.m. ET Sunday).
Today, it's that opponent from Texas, whose fans also offer some clever new designs:
From Enrique Sanchez, Seth Rincon and Manuel Rincon (available through Seth Rincon's Facebook page):

From Word of Mouth Shirts:
And another from Word of Mouth, to be made available at halftime of Sunday night's game:
Front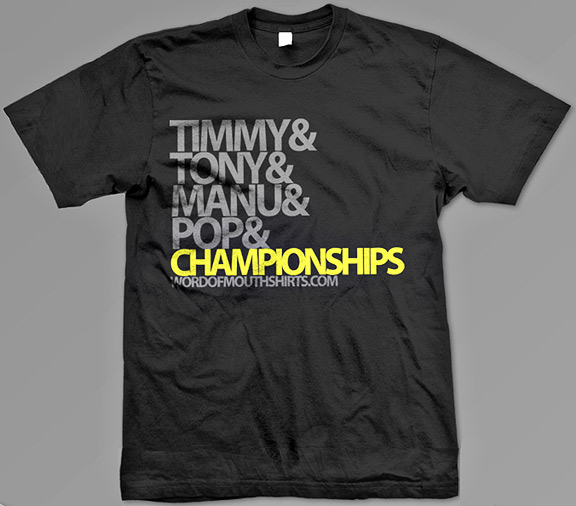 Back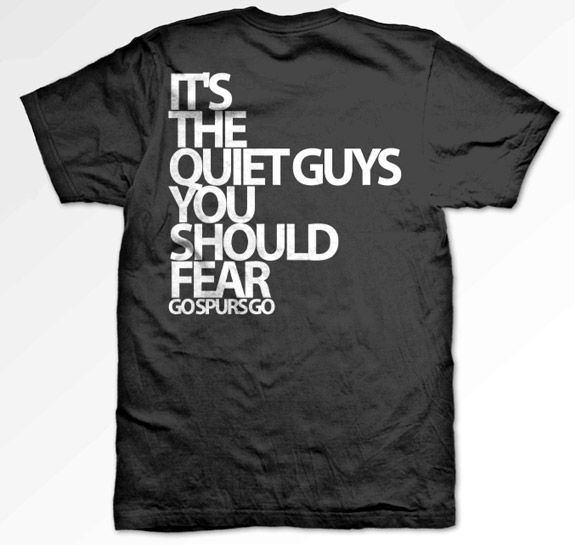 All images courtesy of the designers.