Stony Brook baseball's improbable, fan-friendly run to the College World Series might have ended after just two games.
But that doesn't mean supporters back in New York forgot about the scrappy Seawolves and their #shocktheworld campaign.
So, as a reward, the team got a special trip to Citi Field on Tuesday night, with coach Matt Senk throwing out the first pitch and all involved meeting members of the New York Mets.
Here's a look at the night, with all photos courtesy of the Stony Brook athletic department.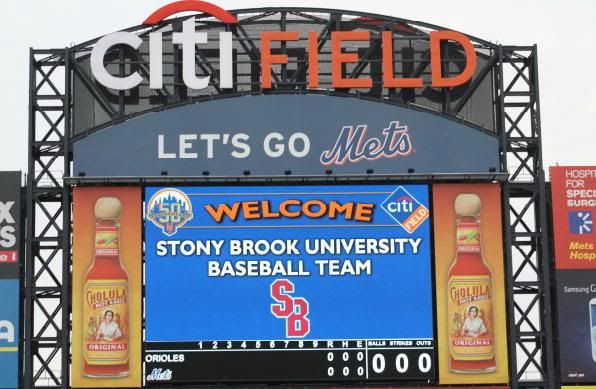 The Citi Field scoreboard greets Stony Brook.
Players wait to meet the New York Mets.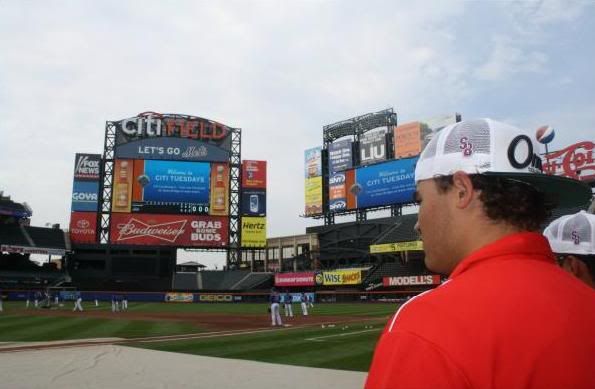 A POV shot of the players on the field.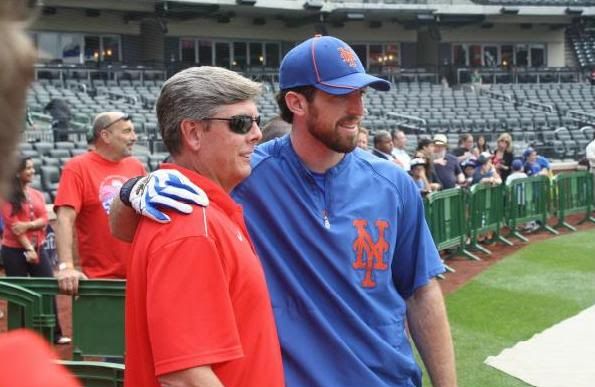 Senk poses with first baseman Ike Davis.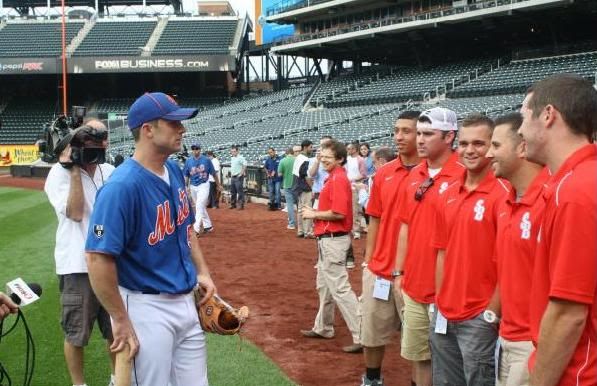 Third baseman David Wright meets the Seawolves.
Senk meets with Baltimore Orioles manager Buck Showalter.
Senk & Co. on the mound, with Vinny Rottino.
One more look at that SB logo on the Mets' scoreboard.
See more shots at Stony Brook's website.