NBA commissioner David Stern is considering cracking down on the NBA's flopping epidemic.
One of the measures being discussed is postgame analysis of footage and possible retroactive penalties against offenders.
And with it, Stern joked, might come a message: "Greetings from the league office. You have been assigned flopper status."
So Playbook proposes a handy, league-issued pamphlet for the NBA's most shameless offenders.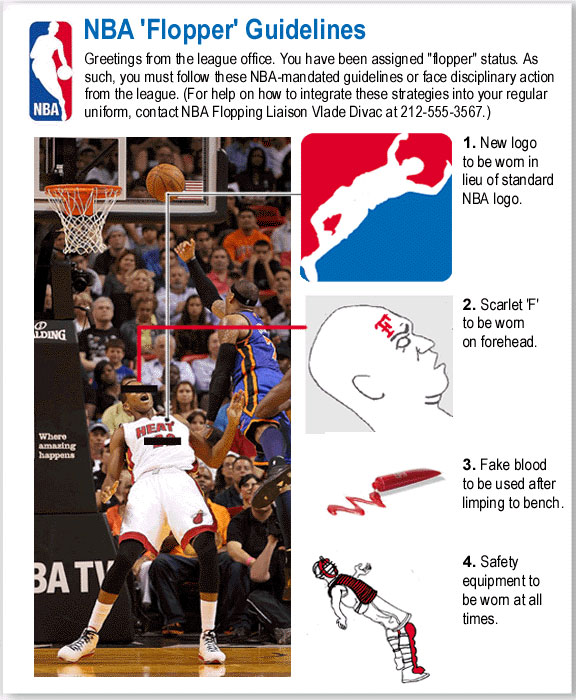 Illustration by Kurt Snibbe.
Text by DJ Gallo, with help from Thomas Neumann and Patrick Dorsey.