He brought us Derrick Rose, Kevin Durant aka the Durantula and a host of other abstract pieces known as "Athlete Objects." Now artist/designer Jesse Hora returns to immortalize the NBA player who's as on top of the world as can be: LeBron James.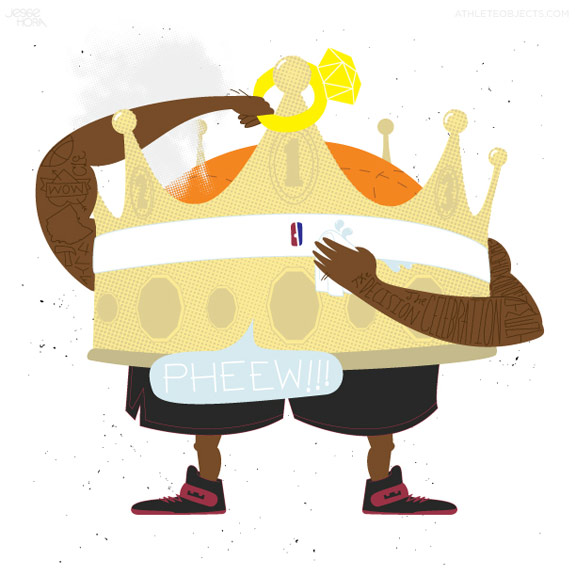 -THE ELEMENTS-
Crown: Nicknamed "King James."
Ring: He finally got one (of two, three, four, five, six ...).
Sweatband: That thing sure does keep getting higher and higher.
Tattoos: Lots of them; The Decision, The Celebration, the disappointment, his mom and home state (couldn't forget Cleveland).
Sweat Wipe & "Pheew": Sigh of relief for finally getting a title.
Cloud: For his signature pregame powder ritual.
Image courtesy of Jesse Hora.