It has arrived.
The UEFA Euro 2012 final, between Spain and Italy.
It's a clash of styles, featuring many of Europe's top players vying for the continent's top trophy. The Spanish are the defending champions. The Italians are confident. But ...
Nobody knows who will win -- not until the final whistle, anyway. What we do know is just how popular these teams and players are on Facebook, and that they're bound to get more popular as the game goes on.
Here's a look at Spain vs. Italy on Facebook, with numbers as of Saturday morning: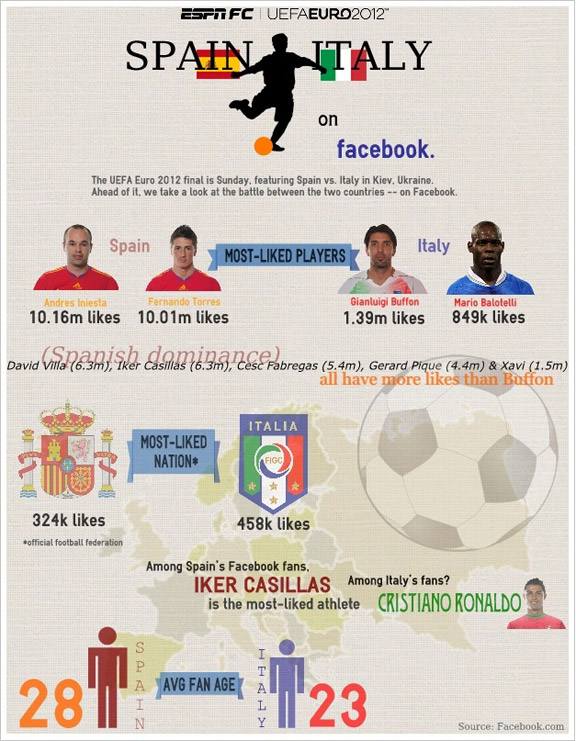 Graphic created on easel.ly.