The Kansas City Royals' Kauffman Stadium features some majestic fountains, and there's a reason for that -- K.C. itself is called the City of Fountains and boasts the second-most worldwide (only Rome has more).
So naturally, with the MLB All-Star Game in town, the city wanted to celebrate in a special, unique way:
Yes, the city's Parks and Recreation department dyed multiple fountains "All-Star Blue" on Friday, and will keep them that way until Wednesday morning, according to parks and recreation marketing director Heidi Downer. It's a typical move, Downer said, as K.C. often colors its fountains around big events.
In addition, several non-city-owned fountains, including the Barney Allis Plaza one above, got festive.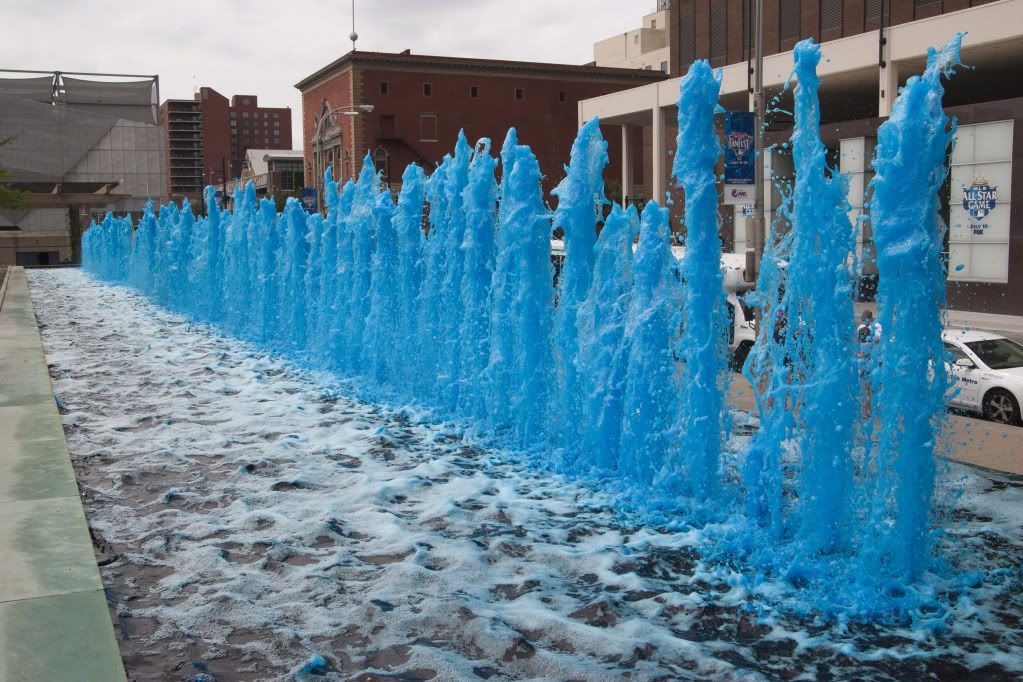 Images courtesy of the City of Kansas City, Mo., Communications Office.
This post has been updated.