Per assistant Scott Frost's Twitter account, he and Oregon football coach Chip Kelly might have run with the bulls last weekend at the annual San Fermin Festival in Pamplona, Spain.
But if true, Kelly would not have been the first American with a sports connection to participate in this crazy event. In 2004 and 2005, former Bull -- the Chicago variety -- Dennis Rodman ran with real bovine creatures (in 2004 it was for charity, with multiple sclerosis patient Ray Sabbatini).
Said the retired rebounder after the first run: "I wasn't afraid. ... I like strong emotions."
Are we surprised?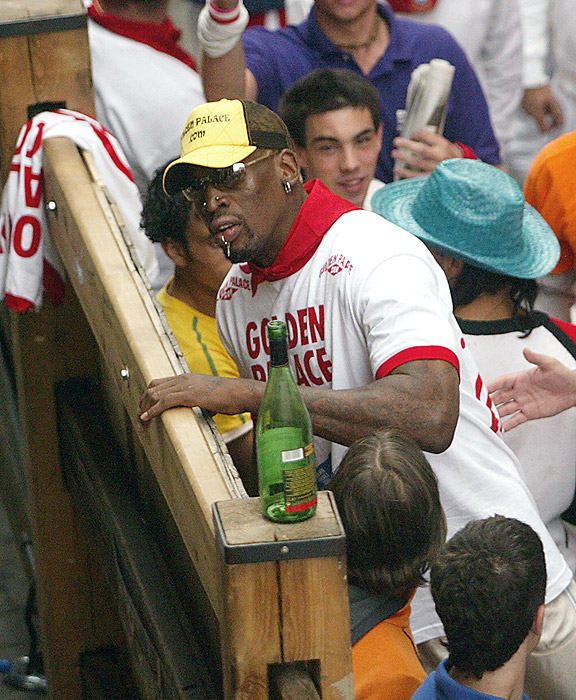 Rodman in 2005. By Rafa Rivas/AFP/Getty Images.