This weekend starts a wave of big-time international soccer exhibitions at Major League Baseball stadiums.
Saturday it's England's Liverpool versus Toronto F.C. at the Blue Jays' Rogers Centre. On Sunday, it's England power and UEFA Champions League winner Chelsea versus big-spending Paris Saint-Germain at Yankee Stadium (above), and Italy's AS Roma against Poland's Zaglibie Lubin at Wrigley Field. Wednesday comes Roma versus Liverpool at Fenway Park. And in August, the Mets' Citi Field hosts an international match between Ecuador and Chile, while Yankee Stadium hosts another pair of giants (Spain's Real Madrid and Italy's AC Milan).
This is a veritable explosion in soccer on the diamond. But it's not the first time we've seen the world's big clubs avoid dirt and basepaths as they entertain North America's association football fanatics.
Here's a peek at what it looks like when soccer invades baseball stadiums -- including one unmissable photo from a few decades back.
Fenway Park: Celtic vs. Sporting Lisbon
Fenway Park: Celtic vs. Sporting Lisbon
Fenway Park: Celtic vs. Sporting Lisbon
Citi Field: Ecuador vs. Greece
Citi Field: Juventus vs. Club America
New York Cosmos at old Yankee Stadium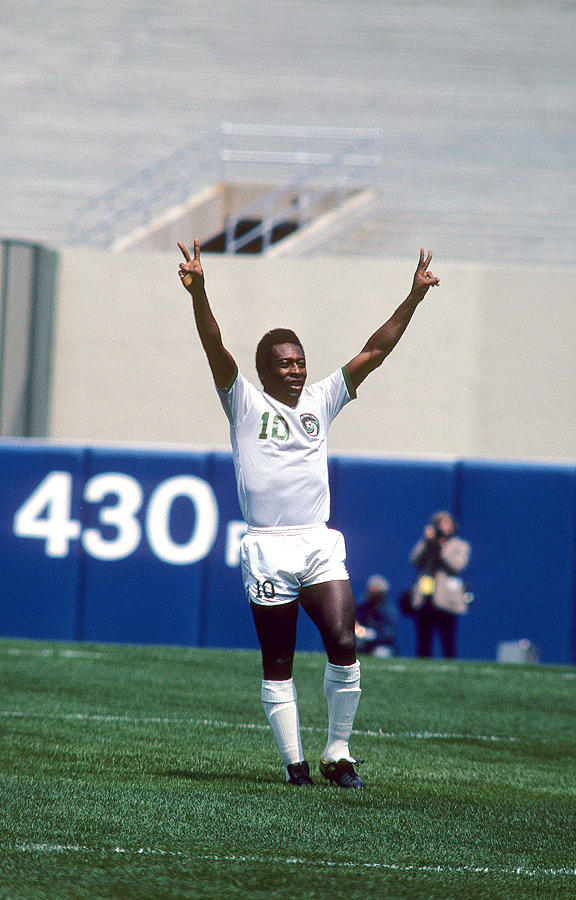 Featuring Brazilian legend Pele, in the mid-1970s.
Focus on Sport/Getty Images