From late July to mid-August, Nike looked back on itself, back on the past 20 years and the 20 designs that marked those days, explaining why each new shoe was innovative at its time of release.
Here are a few of our favorites, from a visual standpoint. We're not endorsing the shoes -- just the looks.
Nike Air Max2 CB, 1994
Notes: Designed for Charles Barkley at the height of his career, this shoe "incarcerated the foot" (Nike's words) with "straitjacket-inspired support straps."
Designer's comment: "We wanted to capture Charles' game and his personality." -- Tinker Hatfield
Nike Air Swoopes, 1996
Notes: With the WNBA on its way, star Sheryl Swoopes became the first female player to get her signature shoe -- and, according to Nike, she worked closely with the company on its design.
Designer's comment: "She was not a girly girl. She was tough and needed her shoe to be agile and responsive, so that is what we designed." -- Marni Gerber
Nike Air More Uptempo, 1996
Notes: In the words of Nike, this attention-grabbing shoe "took branding to new heights" -- and became Scottie Pippen's preferred footwear.
Designer's comment: "I think generally, the mid-'90s were just a bigger-than-life time." -- Wilson Smith
Nike Air Flightposite, 1999
Notes: This second skin-like shoe was inspired by "concept cars and the figure drawings of a 17th-century British artist."
Designer's comment: "We were setting out to create a seamless extension of your body." -- Eric Avar
Nike Shox BB4, 2000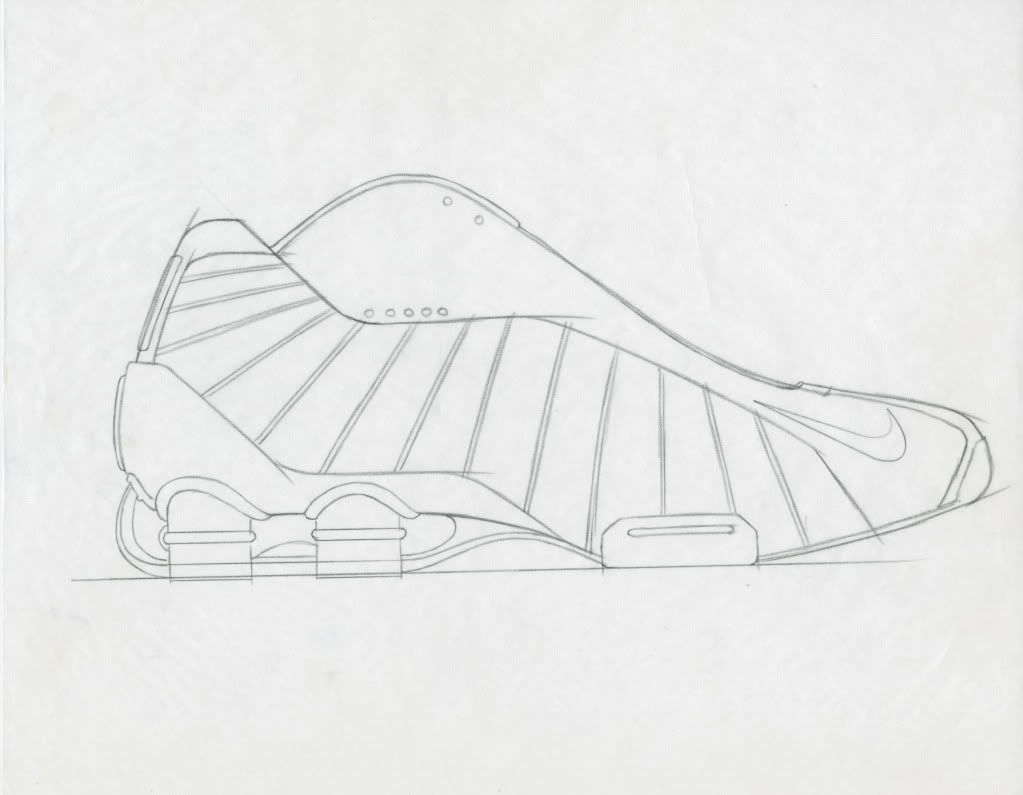 Notes: Designers were aiming for a "rocket and booster-like appearance." Vince Carter wore these while dunking over Frederic Weis in Sydney.
Designer's quote: "The objective was for the technology itself to be the focal point -- let it be the hero." -- Eric Avar
Nike Air Zoom Huarache 2K4, 2004
Notes: Another Team USA shoe, this one was meant to be more of a throwback.
Designer's quote: "The idea was to bring back classic basketball design principles in a very modern way." -- Eric Avar
Nike Zoom KD IV, 2011
Notes: Designed for Kevin Durant, this was meant to "encapsulate his remarkable versatility as well as his humble nature -- confident without cockiness." It also features elements that pay tribute to his family, his first coach (Big Chucky -- the late Charles Craig), Washington, D.C., and his home city, Seat Pleasant, Md.
Designer's quote: "It's about simply communicating the features of the shoe -- everything has a purpose." -- Leo Chang
All images courtesy of Nike.