In July, Indianapolis Colts rookie Andrew Luck -- like many NFL rookies -- did his doodling best for the collectibles company Panini America. That rough sketch of Lucas Oil Stadium sold for $1,500 earlier this month.
It also isn't the only example of a No. 1 overall pick drawing pictures. Last week, New Orleans Hornets star-in-the-making Anthony Davis and 2011 top pick Kyrie Irving of the Cleveland Cavaliers each drew a trio of sketches for Panini, sketches that will be made available to collectors via special promotion.
For Davis, two celebrated his famed unibrow, while one paid homage to his hometown, Chicago. Irving, meanwhile, put messages in his three sketches. None was of the caliber of, say, friend of Playbook Dustin Watson. But here's betting they fetch quite a sum if sold ...
Davis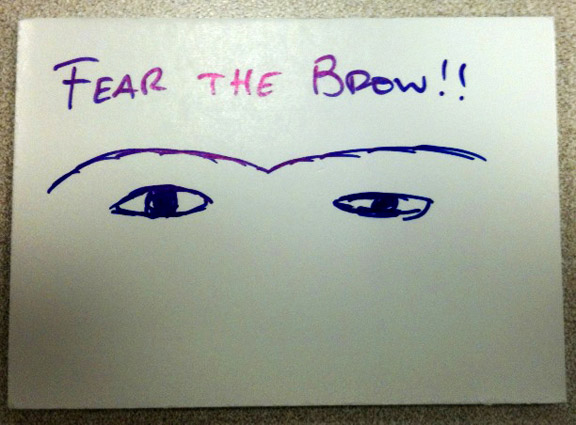 Irving
All images courtesy of Panini America.