Among the many NBA stars (like this guy) to visit basketball-loving superpower China, Jeremy Lin has spent more time there than most, arriving in the nation about two weeks ago and, most recently, conducting a four-day basketball camp in Dongguan.
Here are some pictures from the many appearances of Lin, whose parents emigrated to the U.S. from Taiwan but whose ancestry traces back to China. Among the photos: shots from the camp, his introductory news conference in Beijing and a stint on the TV show "China's Got Talent."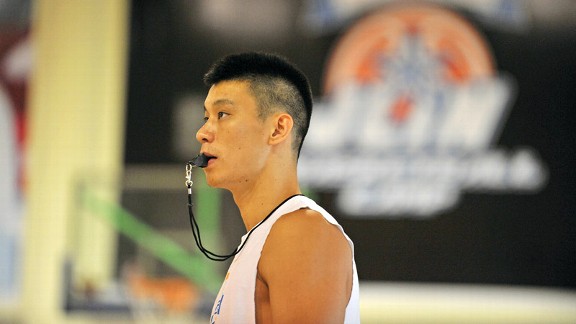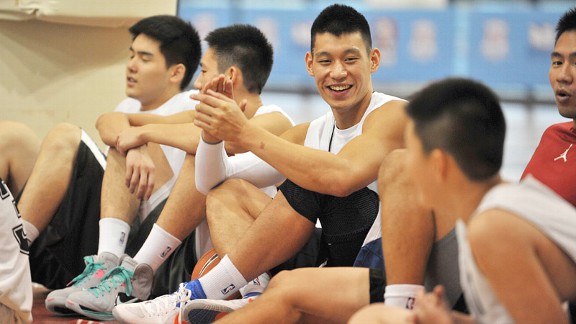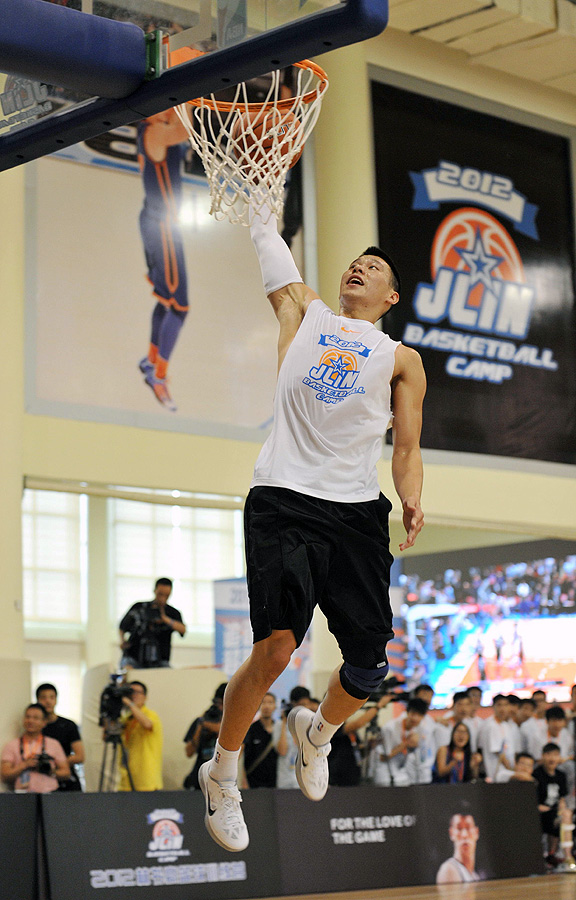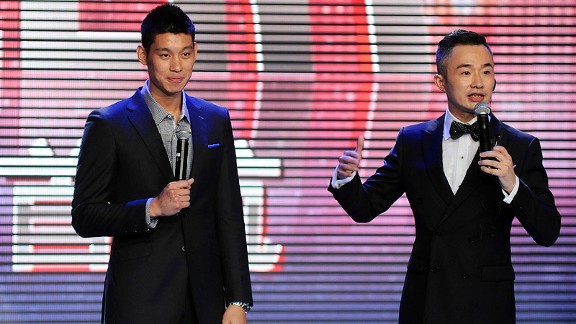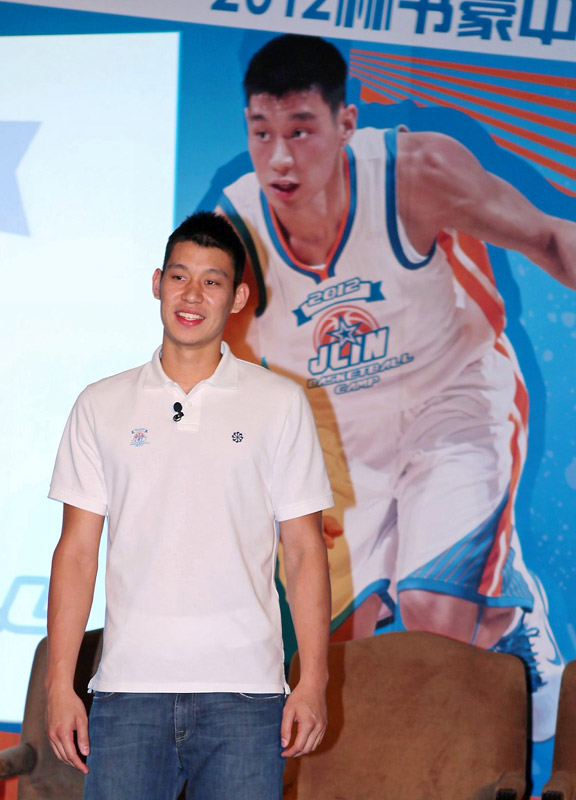 Photos 1-3: Jeremy Lin coaches and plays during his basketball camp in Dongguan on Wednesday.
Photo 4: Jeremy Lin at a taping of the show "China's Got Talent" in Shanghai.
Photo 5: Jeremy Lin at a news conference at the St. Regis Hotel in Beijing on Aug. 9.
Credit: ChinaFotoPress/Getty Images